Post Syndicated from Andy original https://torrentfreak.com/isps-win-landmark-case-protect-privacy-alleged-pirates-180508/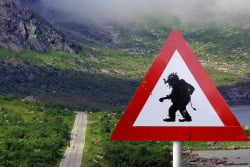 With waves of piracy settlement letters being sent out across the world, the last line of defense for many accused Internet users has been their ISPs.
In a number of regions, notably the United States, Europe, and the UK, most ISPs have given up the fight, handing subscriber details over to copyright trolls with a minimum of resistance. However, there are companies out there prepared to stand up for their customers' rights, if eventually.
Over in Denmark, Telenor grew tired of tens of thousands of requests for subscriber details filed by a local law firm on behalf of international copyright troll groups. It previously complied with demands to hand over the details of individuals behind 22,000 IP addresses, around 11% of the 200,000 total handled by ISPs in Denmark. But with no end in sight, the ISP dug in its heels.
"We think there is a fundamental legal problem because the courts do not really decide what is most important: the legal security of the public or the law firms' commercial interests," Telenor's Legal Director Mette Eistrøm Krüger said last year.
Assisted by rival ISP Telia, Telenor subsequently began preparing a case to protect the interests of their customers, refusing in the meantime to comply with disclosure requests in copyright cases. But last October, the District Court ruled against the telecoms companies, ordering them to provide identities to the copyright trolls.
Undeterred, the companies took their case to the Østre Landsret, one of Denmark's two High Courts. Yesterday their determination paid off with a resounding victory for the ISPs and security for the individuals behind approximately 4,000 IP addresses targeted by Copyright Collection Ltd via law firm Njord Law.
"In its order based on telecommunications legislation, the Court has weighed subscribers' rights to confidentiality of information regarding their use of the Internet against the interests of rightsholders to obtain information for the purpose of prosecuting claims against the subscribers," the Court said in a statement.
Noting that the case raised important questions of European Union law and the European Convention on Human Rights, the High Court said that after due consideration it would overrule the decision of the District Court. The rights of the copyright holders do not trump the individuals right to privacy, it said.
"The telecommunications companies are therefore not required to disclose the names and addresses of their subscribers," the Court ruled.
Telenor welcomed the decision, noting that it had received countless requests from law firms to disclose the identities of thousands of subscribers but had declined to hand them over, a decision that has now been endorsed by the High Court.
"This is an important victory for our right to protect our customers' data," said Telenor Denmark's Legal Director, Mette Eistrøm Krüger.
"At Telenor we protect our customers' data and trust – therefore it has been our conviction that we cannot be forced into almost automatically submitting personal data on our customers simply to support some private actors who are driven by commercial interests."
Noting that it's been putting up a fight since 2016 against handing over customers' data for purposes other than investigating serious crime, Telenor said that the clarity provided by the decision is most welcome.
"We and other Danish telecom companies are required to log customer data for the police to fight serious crime and terrorism – but the legislation has just been insufficient in relation to the use of logged data," Krüger said.
"Therefore I am pleased that with this judgment the High Court has stated that customers' legal certainty is most important in these cases."
The decision was also welcomed by Telia Denmark, with Legal Director Lasse Andersen describing the company as being "really really happy" with "a big win."
"It is a victory for our customers and for all telecom companies' customers," Andersen said.
"They can now feel confident that the data that we collect about them cannot be disclosed for purposes other than the terms under which they are collected as determined by the jurisdiction.
"Therefore, anyone and everybody cannot claim our data. We are pleased that throughout the process we have determined that we will not hand over our data to anyone other than the police with a court order," Andersen added.
But as the ISPs celebrate, the opposite is true for Njord Law and its copyright troll partners.
"It is a sad message to the Danish film and television industry that the possibilities for self-investigating illegal file sharing are complicated and that the work must be left to the police's scarce resources," said Jeppe Brogaard Clausen of Njord Law.
While the ISPs finally stood up for users in these cases, Telenor in particular wishes to emphasize that supporting the activities of pirates is not its aim. The company says it does not support illegal file-sharing "in any way" and is actively working with anti-piracy outfit Rights Alliance to prevent unauthorized downloading of movies and other content.
The full decision of the Østre Landsret can be found here (Danish, pdf)
Source: TF, for the latest info on copyright, file-sharing, torrent sites and more. We also have VPN reviews, discounts, offers and coupons.