Post Syndicated from Randall Hunt original https://aws.amazon.com/blogs/aws/introducing-the-aws-machine-learning-competency-for-consulting-partners/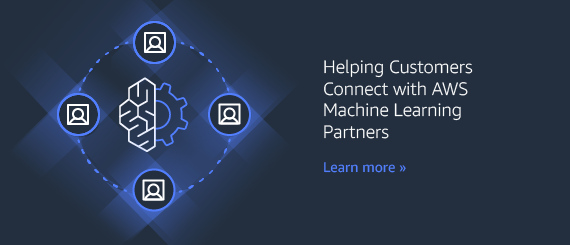 Today I'm excited to announce a new Machine Learning Competency for Consulting Partners in the Amazon Partner Network (APN). This AWS Competency program allows APN Consulting Partners to demonstrate a deep expertise in machine learning on AWS by providing solutions that enable machine learning and data science workflows for their customers. This new AWS Competency is in addition to the Machine Learning comptency for our APN Technology Partners, that we launched at the re:Invent 2017 partner summit.
These APN Consulting Partners help organizations solve their machine learning and data challenges through:
Providing data services that help data scientists and machine learning practitioners prepare their enterprise data for training.
Platform solutions that provide data scientists and machine learning practitioners with tools to take their data, train models, and make predictions on new data.
SaaS and API solutions to enable predictive capabilities within customer applications.
Why work with an AWS Machine Learning Competency Partner?
The AWS Competency Program helps customers find the most qualified partners with deep expertise. AWS Machine Learning Competency Partners undergo a strict validation of their capabilities to demonstrate technical proficiency and proven customer success with AWS machine learning tools.
If you're an AWS customer interested in machine learning workloads on AWS, check out our AWS Machine Learning launch partners below:
Interested in becoming an AWS Machine Learning Competency Partner?
APN Partners with experience in Machine Learning can learn more about becoming an AWS Machine Learning Competency Partner here. To learn more about the benefits of joining the AWS Partner Network, see our APN Partner website.
Thanks to the AWS Partner Team for their help with this post!
– Randall