Post Syndicated from Andy original https://torrentfreak.com/premier-league-uefa-obtain-court-orders-to-block-piracy-in-2019-20-190729/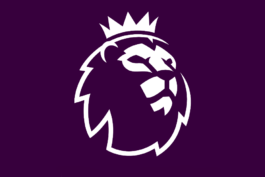 While rightsholders and anti-piracy groups often deploy multiple strategies for dealing with online copyright infringement, blocking websites, streams, and servers is now one of the most common.
The Premier League broke new ground on this front in 2017, after it obtained a pioneering injunction which enabled it to track live 'pirate' streams and have them blocked by leading ISPs BT, Virgin Media, EE, Sky Broadband and TalkTalk in real-time.
With backing from the High Court, the Premier League deployed its system during the 2017/18 and 2018/19 seasons. We can now confirm that the Court recently granted permission for the efforts to continue during the 2019/20 campaign.
A High Court order signed off July 15, 2019, by Justice Arnold, but as yet unannounced by the Premier League or the Court, will be the basis for the blocking mechanism during the upcoming season. Thus far, one ISP has confirmed the existence of the order.
"A number of unidentified servers associated with infringing Premier League match footage will be blocked until the end of the 2019/20 Premier League season," Sky notes.
Unlike other blocking orders targeting torrent sites or streaming platforms with a fixed domain, the servers streaming Premier League content are "unidentified" until its anti-piracy partners are able to locate them a few minutes before matches begin. The relevant IP addresses are then forwarded to the ISPs who block them under the authority of the Court.
TorrentFreak has been able to confirm that other ISPs are aware of the new Premier League order but are yet to make a public statement.
Late 2017, UEFA followed in the footsteps of the Premier League by obtaining a similar order covering the period February 13, 2018, to May 26, 2018, in an effort to protect European matches. A month later in July 2018, UEFA was given permission by the High Court to expand and extend its campaign until July 12, 2019.
Earlier this month, UEFA obtained permission from the High Court to continue. As yet, no associated documents have been published by the Court but both Sky and Virgin have confirmed they will be blocking 'pirate' servers again, with the Court's authorization, until 2021.
"A number of unidentified servers associated with infringing UEFA Champions League, UEFA Europa League, UEFA Super Cup, UEFA Nations League, UEFA European Qualifiers and UEFA Friendlies match footage will be blocked until the end of the 2020/21 Champions League or Europa League competitions," Sky notes.
Virgin states that it will block "Various Target Servers notified to Virgin Media by UEFA or its appointed agent for the duration of the UEFA 2019/2020 & 2020/2021 competition seasons."
The technical details of the blocking systems deployed by both the Premier League and UEFA (TF understands they're managed by different anti-piracy companies) are largely secret although some insiders have recently been prepared to talk more about what happens behind the scenes.
As the new season progresses, we expect to report more on how this digital game of cat-and-mouse is playing out.
Source: TF, for the latest info on copyright, file-sharing, torrent sites and more. We also have VPN reviews, discounts, offers and coupons.