Post Syndicated from Jim Goldstein original https://www.backblaze.com/blog/how-much-photo-video-data-do-you-have-stored/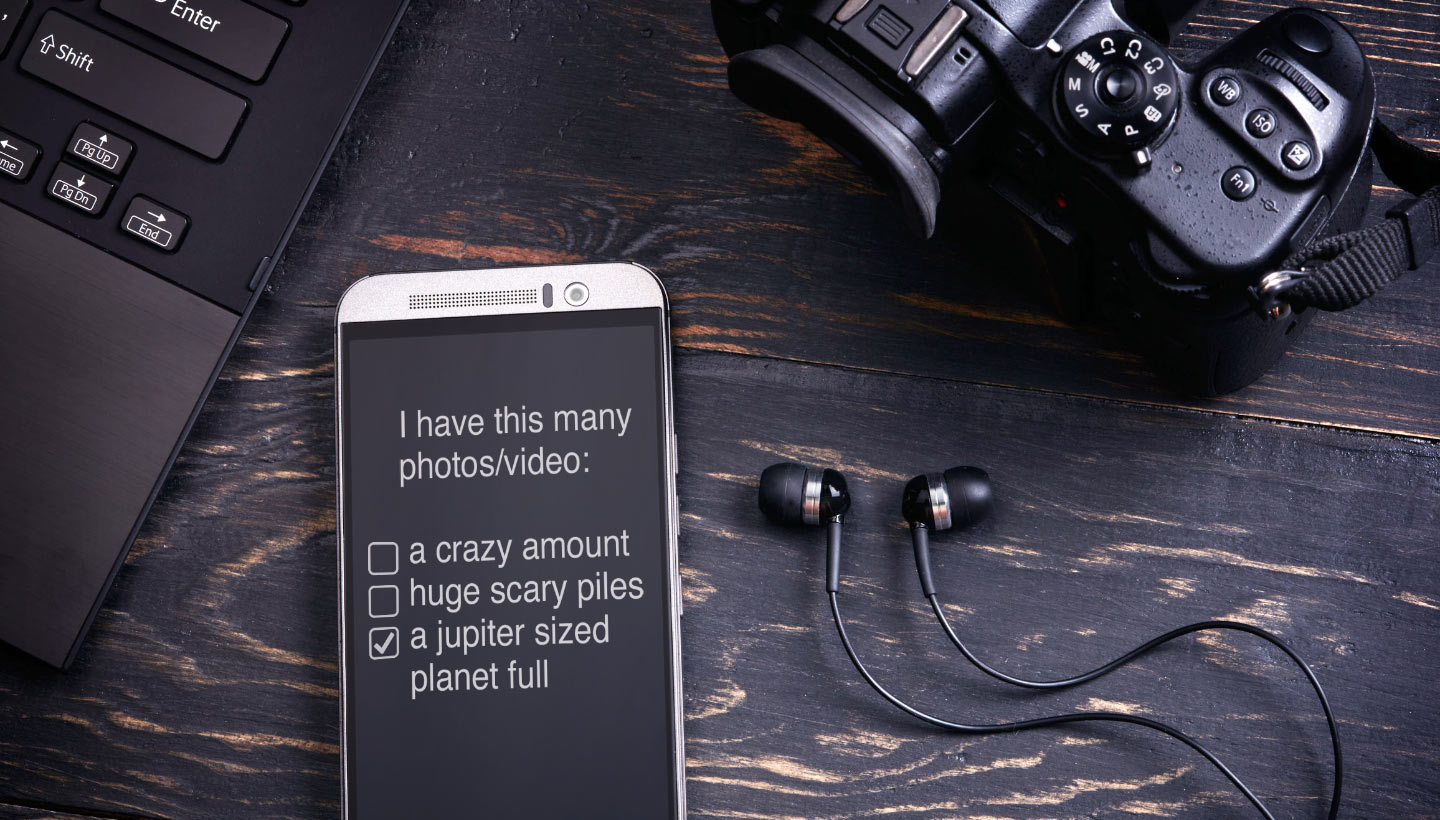 Backblaze's Director of Marketing Operations, Jim, is not just a marketing wizard, he's worked as a professional photographer and run marketing for a gear rental business. He knows a lot of photographers. We thought that our readers would be interested in the results of an informal poll he recently conducted among his media friends about the amount of media data they store.You're invited to contribute to the poll, as well!
— Editor
I asked my circle of professional and amateur photographer friends how much digital media data they have stored. It was a quick survey, and not in any way scientific, but it did show the range of data use by photographers and videographers.
I received 64 responses. The answers ranged from less than 5 TB (17 users) to 2 petabytes (1 user). The most popular response was 10-19 TB (18 users). Here are the results.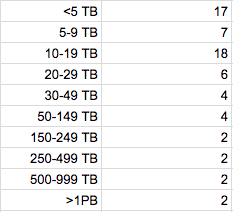 How Much Digital Media Do You Have Stored?
I wondered if the results would be similar if I expanded our survey to a wider audience.
The poll below replicates what I asked of my circle of professional and non-professional photographer and videographer friends. The poll results will be updated in real-time. I ask that you respond only once.
Backblaze is interested in the results as it will help us write blog articles that will be useful to our readership, and also offer cloud services suitable for the needs of our users. Please feel free to ask questions in the comments about cloud backup and storage, and about our products Backblaze Backup and Backblaze B2 Cloud Storage.
I'm anxious to see the results.
Our Poll — Please Vote!
Thanks for participating in the poll. If you'd like to provide more details about the data you store and how you do it, we'd love to hear from you in the comments.
The post How Much Photo & Video Data Do You Have Stored? appeared first on Backblaze Blog | Cloud Storage & Cloud Backup.