Post Syndicated from Roderick Bauer original https://www.backblaze.com/blog/opendedup-for-cloud-storage/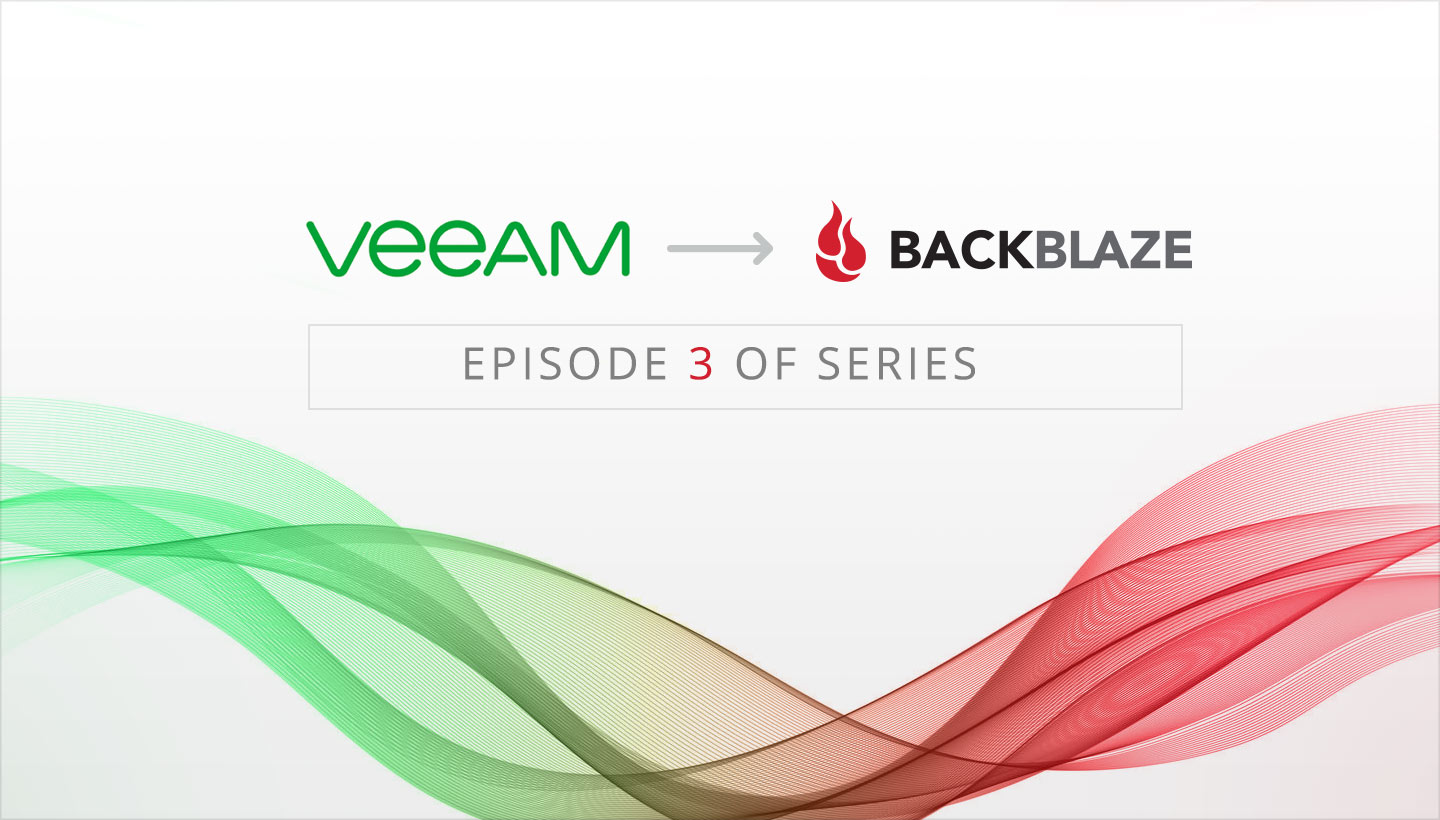 In this, the third post in our series on connecting Veeam with Backblaze B2 Cloud Storage, we discuss how to back up your VMs to B2 using Veeam and OpenDedup. In our previous posts, we covered how to connect Veeam to the B2 cloud using Synology, and how to connect Veeam with B2 using StarWind VTL.
Deduplication and OpenDedup
Deduplication is simply the process of eliminating redundant data on disk. Deduplication reduces storage space requirements, improves backup speed, and lowers backup storage costs. The dedup field used to be dominated by a few big-name vendors who sold dedup systems that were too expensive for most of the SMB market. Then an open-source challenger came along in OpenDedup, a project that produced the Space Deduplication File System (SDFS). SDFS provides many of the features of commercial dedup products without their cost.
OpenDedup provides inline deduplication that can be used with applications such as Veeam, Veritas Backup Exec, and Veritas NetBackup.
Features Supported by OpenDedup:
Variable Block Deduplication to cloud storage
Local Data Caching
Encryption
Bandwidth Throttling
Fast Cloud Recovery
Windows and Linux Support
Why use Veeam with OpenDedup to Backblaze B2?
With your VMs backed up to B2, you have a number of options to recover from a disaster. If the unexpected occurs, you can quickly restore your VMs from B2 to the location of your choosing. You also have the option to bring up cloud compute through B2's compute partners, thereby minimizing any loss of service and ensuring business continuity.
Backblaze's B2 is an ideal solution for backing up Veeam's backup repository due to B2's combination of low-cost and high availability. Users of B2 save up to 75% compared to other cloud solutions such as Microsoft Azure, Amazon AWS, or Google Cloud Storage. When combined with OpenDedup's no-cost deduplication, you're got an efficient and economical solution for backing up VMs to the cloud.
How to Use OpenDedup with B2
For step-by-step instructions for how to set up OpenDedup for use with B2 on Windows or Linux, see Backblaze B2 Enabled on the OpenDedup website.
Are you backing up Veeam to B2 using one of the solutions we've written about in this series? If you have, we'd love to hear from you in the comments.
View all posts in the Veeam series.
The post Connect Veeam to the B2 Cloud: Episode 3 — Using OpenDedup appeared first on Backblaze Blog | Cloud Storage & Cloud Backup.