Post Syndicated from Ernesto original https://torrentfreak.com/bittorrent-piracy-lawuit-morphs-into-attack-on-dragon-box-and-resellers-180428/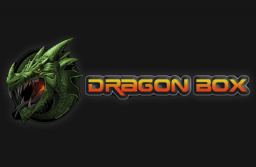 In recent years the movie industry's enforcement efforts have switched from torrent sites to streaming devices, which are now seen as the main culprit.
While not entirely intentional, this shift is also visible in a federal lawsuit filed in a federal court in Hawai.
In the initial complaint, rightsholders of the films "Mechanic: Resurrection" (ME2) and "Once Upon a Time in Venice" (Venice) sued twenty unknown defendants who allegedly shared pirated copies via BitTorrent.
These cases are quite common in the US and are regularly referred to as "copyright trolling," but in recent months this particular case took a drastic turn.
It all started when the sister of one of the defendants indicated that her brother used a streaming box to watch movies. This turned out to be a Dragon Box which was allegedly used to stream pirated films.
Typically these type of streaming boxes rely on external video hosting sites, but they can be configured to use torrents. It is not clear if that was the case here, but it was enough for the copyright holder to take a closer look at the device.
As the case progressed, all the original BitTorrent defendants were dismissed, and the filmmakers focused their efforts on Dragon Box and two local resellers instead. In fact, the latest version of the complaint doesn't even mention BitTorrent anymore.
The case now targets Dragon Box and its owner Paul Christoforo, as well as the resellers Naino Bettencourt and Jason Barnhart, who run "The Dragon Box Hawaii" and "JB Dragon Box-Hawaii Kai" respectively. All are accused of contributory copyright infringement.
The complaint describes how the Dragon Box can be used to access copyrighted material, including the works of ME2 and Venice. The defendants were well aware of this, it's argued, adding that the defendants promoted the box with terms hinting at infringing uses.
In addition, Dragon Box's Paul Christoforo reportedly made statements such as "It is legal to stream content on the internet," and "We can't be held liable for the movies and TV channels online that people are watching, because all the software is doing is accessing content that is readily available online."
"Particularly, the Dragon Box Defendants have brazenly marketed the Dragon Box as giving 'you every movie, every tv show, every sports game and payperview all in HD with no monthly fee', and falsely stating to the public that streaming copyright protected motion pictures such as Plaintiffs' is legal," the plaintiffs write.
With the lawsuit, the copyright holders hope to recoup some of the damages they claim to have suffered. To prevent any further harm, they have moved for a preliminary injunction this week, to halt Dragon Box sales as soon as possible.
"Simply put, Dragon Box is intentionally inducing infringement. Plaintiffs respectfully request that the Court enter a preliminary injunction that requires the Dragon Box Defendants to halt their flagrantly illegal conduct immediately," ME2 and Venice write.
Interestingly, this isn't the first lawsuit Dragon Box has been dragged into this year. The company was previously sued by the Alliance for Creativity and Entertainment (ACE), which represents several Hollywood studios, Netflix, and Amazon. This case is still ongoing.
Dragon Box has yet to respond to the allegations made by ME2 and Venice. The company initially opposed the latest complaint because the original BitTorrent claims were no longer part of it, but the court denied this request.
—
A copy of the request for a preliminary injunction against Dragon Box is available here (pdf).
Source: TF, for the latest info on copyright, file-sharing, torrent sites and more. We also have VPN reviews, discounts, offers and coupons.