Post Syndicated from Alex Bate original https://www.raspberrypi.org/blog/build-a-raspberry-pi-music-box-with-sally-le-page/
Connecting buttons to the GPIO pins of your Raspberry Pi instantly opens up your digital making to the world of clicky funtimes.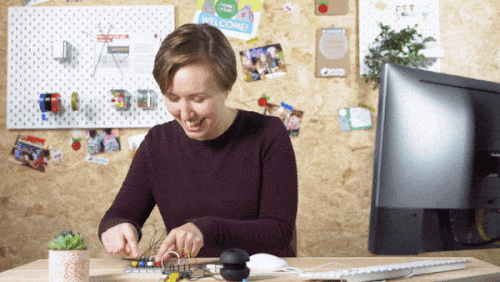 Our Music Box project teaches you how to connect several buttons to your Raspberry Pi and write code to make them trigger cool sound effects.
It's fun. It's easy. And we roped Sally Le Page into helping us show you how you can do it yourself, in your own home!
Here Sally is, and here's the link to the updated online project for you to get stuck into.
Subscribe to our YouTube channel: http://rpf.io/ytsub Help us reach a wider audience by translating our video content: http://rpf.io/yttranslate Buy a Raspberry Pi from one of our Approved Resellers: http://rpf.io/ytproducts Find out more about the #RaspberryPi Foundation: Raspberry Pi http://rpf.io/ytrpi Code Club UK http://rpf.io/ytccuk Code Club International http://rpf.io/ytcci CoderDojo http://rpf.io/ytcd Check out our free online training courses: http://rpf.io/ytfl Find your local Raspberry Jam event: http://rpf.io/ytjam Work through our free online projects: http://rpf.io/ytprojects Do you have a question about your Raspberry Pi?
The post Build a Raspberry Pi music box with Sally Le Page appeared first on Raspberry Pi.