Post Syndicated from Alex Bate original https://www.raspberrypi.org/blog/3b-plus-aftermath/
Unless you've been AFK for the last two days, you'll no doubt be aware of the release of the brand-spanking-new Raspberry Pi 3 Model B+. With faster connectivity, more computing power, Power over Ethernet (PoE) pins, and the same $35 price point, the new board has been a hit across all our social media accounts! So while we wind down from launch week, let's all pull up a chair, make yet another cup of coffee, and look through some of our favourite reactions from the last 48 hours.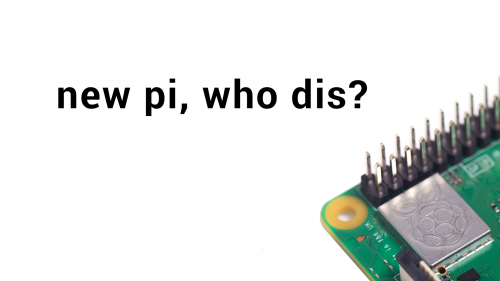 Twitter
Our Twitter mentions were refreshing at hyperspeed on Wednesday, as you all began to hear the news and spread the word about the newest member to the Raspberry Pi family.
Happy Pi Day, people! New @Raspberry_Pi 3B+ is out.
News outlets, maker sites, and hobbyists published posts and articles about the new Pi's spec upgrades and their plans for the device.
This sort of attention to detail work is exactly what I love about being involved with @Raspberry_Pi. We're squeezing the last drops of performance out of the 40nm process node, and perfecting Pi 3 in the same way that the original B+ perfected Pi 1." https://t.co/hEj7JZOGeZ
And I think we counted about 150 uses of this GIF on Twitter alone: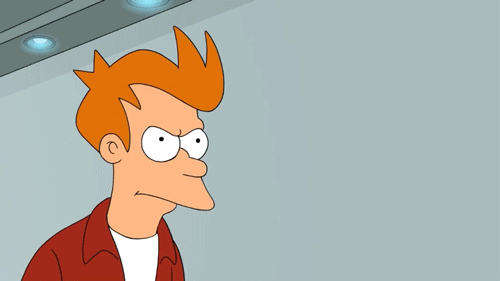 YouTube
Is something going on with the @Raspberry_Pi today? You'd never guess from my YouTube subscriptions page… 😀
A few members of our community were lucky enough to get their hands on a 3B+ early, and sat eagerly by the YouTube publish button, waiting to release their impressions of our new board to the world. Others, with no new Pi in hand yet, posted reaction vids to the launch, discussing their plans for the upgraded Pi and comparing statistics against its predecessors.
Happy Pi Day World! There is a new Raspberry Pi 3, the B+! In this video I will review the new Pi 3 B+ and do some speed tests. Let me know in the comments if you are getting one and what you are planning on making with it!
Long-standing community members such as The Raspberry Pi Guy, Alex "RasPi.TV" Eames, and Michael Horne joined Adafruit, element14, and RS Components (whose team produced the most epic 3B+ video we've seen so far), and makers Tinkernut and Estefannie Explains It All in sharing their thoughts, performance tests, and baked goods on the big day.
It's Pi day! Sorry, wondrous Mathematical constant, this day is no longer about you. The Raspberry Pi foundation just released a new version of the Raspberry Pi called the Rapsberry Pi B+.
If you have a YouTube or Vimeo channel, or if you create videos for other social media channels, and have published your impressions of the new Raspberry Pi, be sure to share a link with us so we can see what you think!
Instagram
We shared a few photos and videos on Instagram, and over 30000 of you checked out our Instagram Story on the day.
5,609 Likes, 103 Comments – Raspberry Pi (@raspberrypifoundation) on Instagram: "Some glamour shots of the latest member of the #RaspberryPi family – the Raspberry Pi 3 Model B+ …."
As hot off the press (out of the oven? out of the solder bath?) Pi 3B+ boards start to make their way to eager makers' homes, they are all broadcasting their excitement, and we love seeing what they plan to get up to with it.
8 Likes, 1 Comments – Mat (@notenoughtech) on Instagram: "The new #raspberrypi 3B+ suits the industrial setting. Check out my website for #RPI3B Vs RPI3BPlus…"
16 Likes, 3 Comments – Rob Edlin (@niddocks) on Instagram: "The new Raspberry Pi 3 Model B+ is here and will be used for our Python staging server for our APIs…"
In the news
Eben made an appearance on ITV Anglia on Wednesday, talking live on Facebook about the new Raspberry Pi.
As the latest version of the Raspberry Pi computer is launched in Cambridge, Dr Eben Upton talks about the inspiration of Professor Stephen Hawking and his legacy to science. Add your questions in…
He was also fortunate enough to spend the morning with some Sixth Form students from the local area.
On a day where science is making the headlines, lovely to see the scientists of the future in our office – getting tips from fab @Raspberry_Pi founder @EbenUpton #scientists #RaspberryPi #PiDay2018 @sirissac6thform
Principal Hardware Engineer Roger Thornton will also make a live appearance online this week: he is co-hosting Hack Chat later today. And of course, you can see more of Roger and Eben in the video where they discuss the new 3B+.
Raspberry Pi 3 Model B+ is now on sale now for $35.
It's been a supremely busy week here at Pi Towers and across the globe in the offices of our Approved Resellers, and seeing your wonderful comments and sharing in your excitement has made it all worth it. Please keep it up, and be sure to share the arrival of your 3B+ as well as the projects into which you'll be integrating them.
If you'd like to order a Raspberry Pi 3 Model B+, you can do so via our product page. And if you have any questions at all regarding the 3B+, the conversation is still taking place in the comments of Wednesday's launch post, so head on over.
The post Pi 3B+: 48 hours later appeared first on Raspberry Pi.