Post Syndicated from Alex Bate original https://www.raspberrypi.org/blog/control-vintage-roland-pen-plotter/
By refitting a vintage Roland DG DXY-990 pen plotter using Raspberry Pi, the members of Liege Hackerspace in Belgium have produced a rather nifty build that writes out every tweet mentioning a specific hashtag.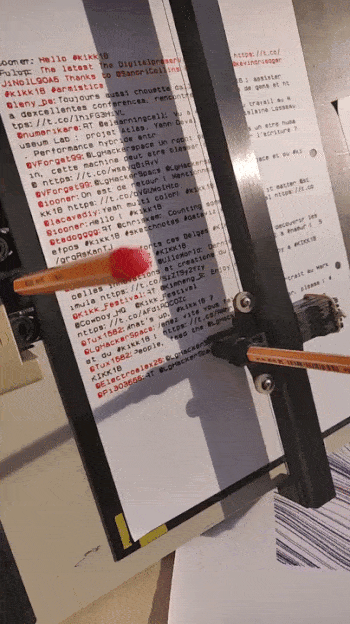 Liege Hackerspace member u/iooner first shared an image of the plotter yesterday, and fellow Redditors called for video of the project in action immediately.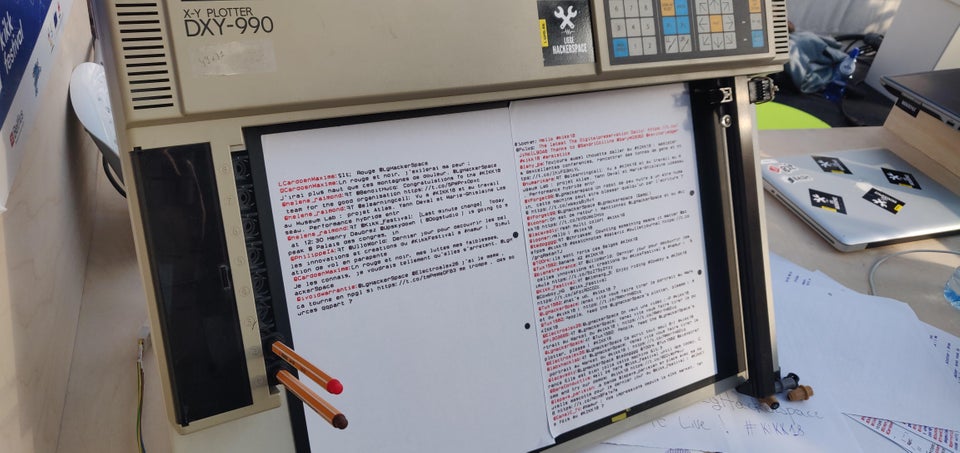 Watch the full video here. And to see the code code for the project, visit the Liege Hackerspace GitHub.
The post Control a vintage Roland pen plotter with Raspberry Pi appeared first on Raspberry Pi.