Post Syndicated from Roderick Bauer original https://www.backblaze.com/blog/backing-up-github-to-cloud-storage/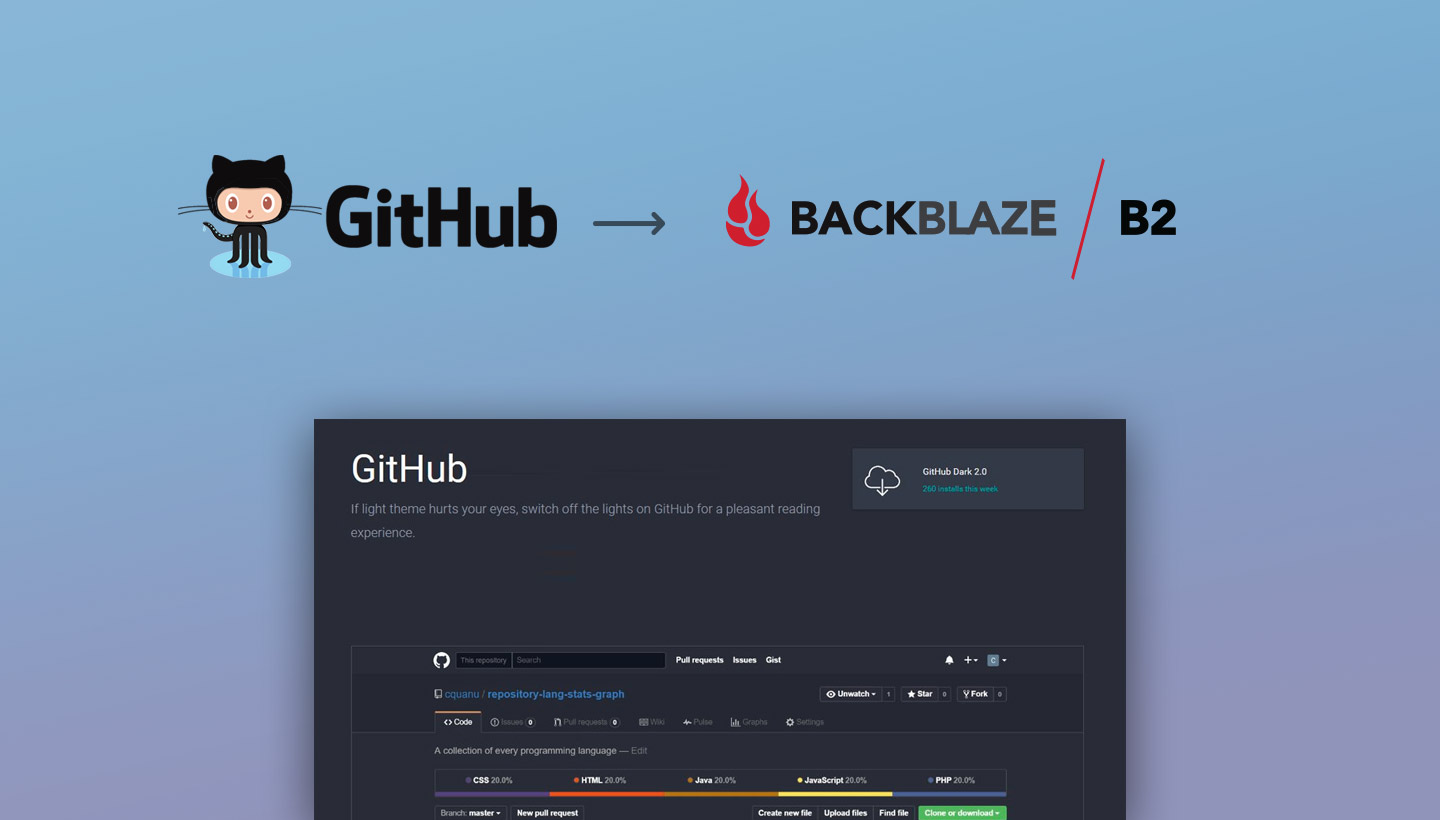 Github is the largest host of source code in the world, with over 26 million users and 57 million code repositories. That's a lot of code.
If you're using Github, you want to make sure that your hard work isn't lost. What happens if a repository or gist is removed or changed due to involuntary deletion, a forced push, or you lose metadata information? There are some paid backup services for Github, and the Github Enterprise product includes backup, but what if you don't use either? What's the best way to make sure there's a secure copy of your code in a place other than Github and your local computer?
Our VP of Sales, and inveterate code tinkerer, decided he could tackle this problem, so he forked a Github script to work with our B2 Cloud Storage. The script is below. All you need to do is sign up for a B2 account on our website. The first 10 GB of data on B2 is free, so if your backup is under that size, congratulations, this backup is on us.
The script is on Github at: Complete git repository backup script to Backblaze B2
Credit to Philipp Berner for the script this was based on.
For more information about backing up Github, see Github Help.

The post Backing Up Github to Backblaze B2 appeared first on Backblaze Blog | Cloud Storage & Cloud Backup.