Post Syndicated from Ernesto original https://torrentfreak.com/movie-studios-go-popular-kat-mirror-160729/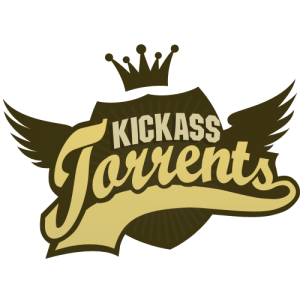 More than a week has passed since KickassTorrents (KAT) was shut down by the U.S. Government, following the arrest of the site's alleged owner.
Soon after the official site went offline various mirrors and copies were launched to take its place. While none of these sites have anything to do with the original site, they do attract hundreds of thousands of users.
One of the more popular mirrors is KAT.am. The site was featured in several news reports with some suggesting that it's an official reincarnation of the original KickassTorrents site.
While that is certainly not true, the instant success of this 'copyKAT' was enough to get Hollywood worried. Especially because its operator also started to add new torrents to the site.
It therefore came as no surprise that the Motion Picture Association, representing Hollywood's major studios, sent KAT.am's owner a stark warning.
"This Notice requires you to immediately (within 24 hours) take effective measures to end and prevent further copyright infringement. All opportunities provided by the Website to download, stream or otherwise obtain access to the Entertainment Content should be disabled permanently," MPA's email reads.
Part of MPA's mail
TorrentFreak spoke to operator of the mirror, who informed us that he has no intention of backing down. However, he noted that the MPA(A) pressure did lead to a suspension of the domain name.
"The MPAA coordinated with the Armenian registry and got the domain deleted," KAT.am's operator said. "We are making continuous attempts to bring it back, utilizing all the legal channels available."
At the time of writing KAT.am remains offline. However, the mirror has already launched two new domains, kickass.cd and kickass.mx, from where it continues to operate.
KAT?
Operating a KAT mirror is not without risk, given the fact that the original site is the target of a criminal investigation by the U.S. Government. That doesn't seem to bother the operator in question though.
"We are not worried, because if it's not us, someone else will keep the game running. If not the alleged owner, it can be us. If we are not there, still there will surely be someone else. This never ends," he tells us.
For some KAT users the "mirror" situation is rather confusing. They believe that the mirrors are somehow connected to the original site and some may attempt to login, which isn't possible as these sites don't have a copy of the user database.
Login attempts are risky, as some rogue mirrors may harvest personal information for nefarious purposes. Previously, the original KAT community team warned against such mirrors, urging former users to avoid these sites.
The operator of the former KAT.am mirror says that his site is completely safe. He's also considering adding a notice to clarify that it is not related to the original KAT, to clarify the situation.
That said, just like those who operate the mirrors, former KAT users should consider themselves warned too.
Source: TF, for the latest info on copyright, file-sharing, torrent sites and ANONYMOUS VPN services.