Post Syndicated from Jennifer Newman original https://www.backblaze.com/blog/do-more-with-your-data-with-the-backblaze-aparavi-joint-solution/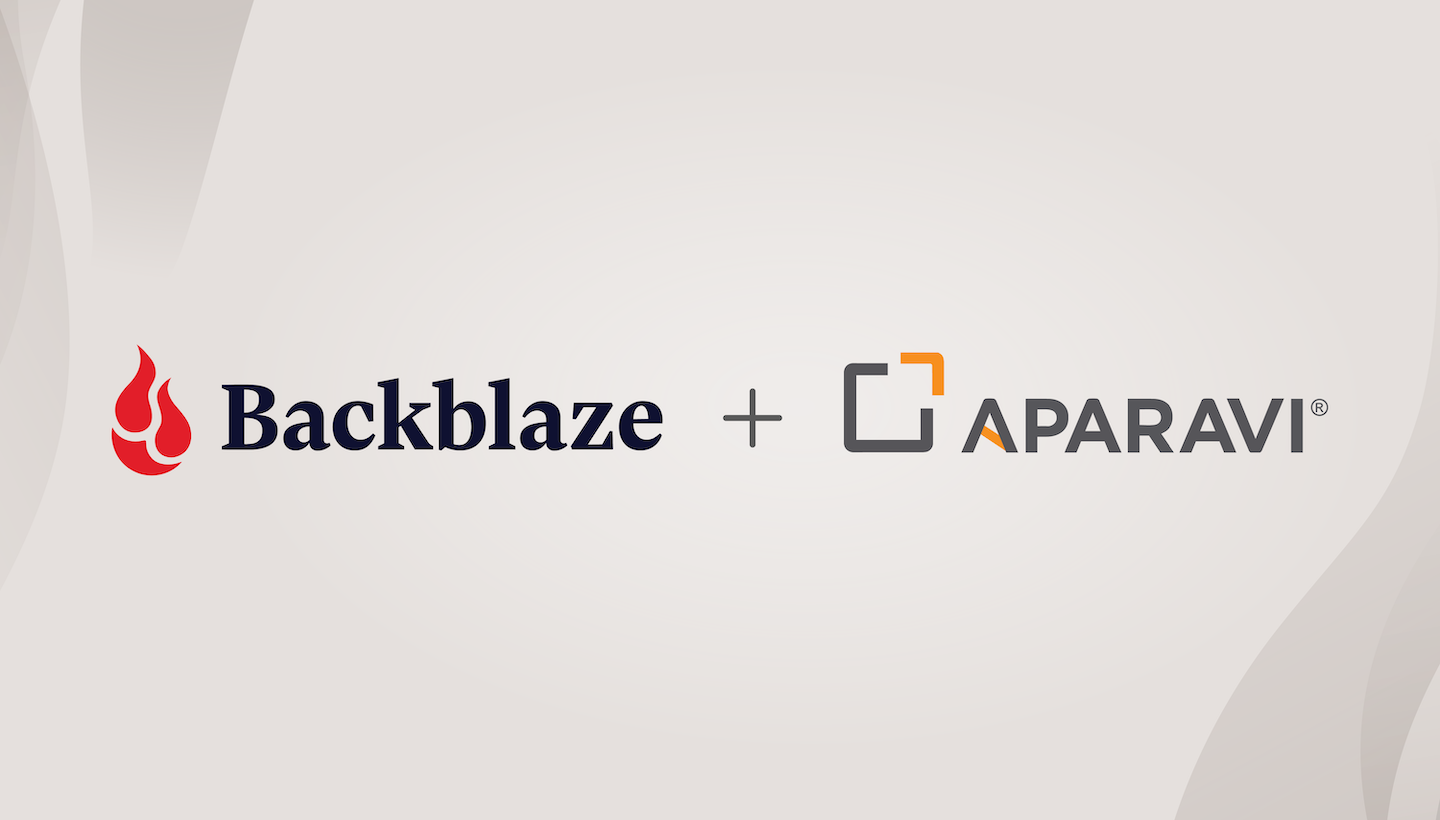 It's almost a guarantee that no data analyst, data manager, CIO, or CEO for that matter, ever uttered the words, "I wish we did less with our data." You always want to do more—squeeze more value out of it, learn more from it, and make it work harder for you.
Aparavi helps customers do just that. The cloud-based platform is designed to unlock the value of data, no matter where it lives. Backblaze's new partnership with Aparavi offers joint customers simple, scalable cloud storage services for unstructured data management. Read on to learn more about the partnership.
What Is Aparavi?
Aparavi is a cloud-based data intelligence and automation platform that helps customers identify, classify, optimize, and move unstructured data no matter where it resides. The platform finds, automates, governs, and consolidates distributed data easily using deep intelligence. It ensures secure access for modern data demands of analytics, machine learning, and collaboration, connecting business and IT to transform data into a competitive asset.
How Does Backblaze Integrate With Aparavi?
The Aparavi Data Intelligence and Automation Platform and Backblaze B2 Cloud Storage together provide data lifecycle management and universal data migration services. Joint customers can choose Backblaze B2 as a destination for their unstructured data.
"We are very excited about our partnership with Backblaze. This partnership will combine Aparavi's automated and continuous data movement with Backblaze B2's simple, scalable cloud storage services to help companies know and visualize their data, including the impact of risk, cost, and value they may or may not be aware of today."
—Adrian Knapp, CEO and Founder, Aparavi
How Does This Partnership Benefit Joint Customers?
The partnership delivers in three key value areas:
It facilitates redundant, obsolete, trivial—commonly referred to as ROT—data cleanup, helping to reduce on-premises operational costs, redundancies, and complexities.
It recognizes personally identifiable information to deliver deeper insights into organizational data.
It enables data lifecycle management and automation to low-cost, secure, and highly available Backblaze B2 Cloud Storage.
"Backblaze helps organizations optimize their infrastructure in B2 Cloud Storage by eliminating their biggest barrier to choosing a new provider: excessive costs and complexity. By partnering with Aparavi, we can take that to the next level for our joint customers, providing cost-effective data management, storage, and access."
—Nilay Patel, Vice President of Sales and Partnerships, Backblaze
Getting Started With Backblaze B2 and Aparavi
Ready to do more with your data affordably? Contact our Sales team today to get started.
The post Do More With Your Data With the Backblaze + Aparavi Joint Solution appeared first on Backblaze Blog | Cloud Storage & Cloud Backup.