Post Syndicated from Jan Ander original https://www.raspberrypi.org/blog/experience-ai-equal-access-ai-education/
Google DeepMind's Aimee Welch discusses our partnership on the Experience AI learning programme and why equal access to AI education is key. This article also appears in issue 22 of Hello World on teaching and AI.
From AI chatbots to self-driving cars, artificial intelligence (AI) is here and rapidly transforming our world. It holds the potential to solve some of the biggest challenges humanity faces today — but it also has many serious risks and inherent challenges, like reinforcing existing patterns of bias or "hallucinating", a term that describes AI making up false outputs that do not reflect real events or data.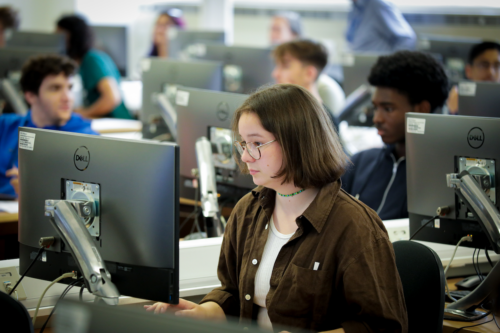 Teachers want to build young people's AI literacy
As AI becomes an integral part of our daily lives, it's essential that younger generations gain the knowledge and skills to navigate and shape this technology. Young people who have a foundational understanding of AI are able to make more informed decisions about using AI applications in their daily lives, helping ensure safe and responsible use of the technology. This has been recognised for example by the UK government's AI Council, whose AI Roadmap sets out the goal of ensuring that every child in the UK leaves school with a basic sense of how AI works.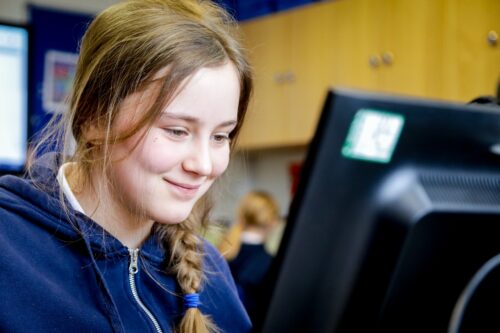 But while AI literacy is a key skill in this new era, not every young person currently has access to sufficient AI education and resources. In a recent survey by the EdWeek Research Center in the USA, only one in 10 teachers said they knew enough about AI to teach its basics, and very few reported receiving any professional development related to the topic. Similarly, our work with the Raspberry Pi Computing Education Research Centre has suggested that UK-based teachers are eager to understand more about AI and how to engage their students in the topic.
Bringing AI education into classrooms
Ensuring broad access to AI education is also important to improve diversity in the field of AI to ensure safe and responsible development of the technology. There are currently stark disparities in the field and these start already early on, with school-level barriers contributing to underrepresentation of certain groups of people. By increasing diversity in AI, we bring diverse values, hopes, and concerns into the design and deployment of the technology — something that's critical for AI to benefit everyone.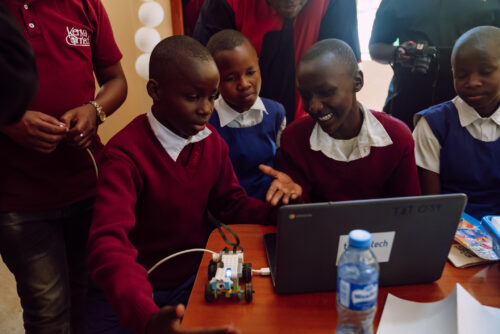 By focusing on AI education from a young age, there is an opportunity to break down some of these long-standing barriers. That's why we partnered with the Raspberry Pi Foundation to co-create Experience AI, a new learning programme with free lesson plans, slide decks, worksheets and videos, to address gaps in AI education and support teachers in engaging and inspiring young people in the subject.
The programme aims to help young people aged 11–14 take their first steps in understanding the technology, making it relevant to diverse learners, and encouraging future careers in the field. All Experience AI resources are freely available to every school across the UK and beyond.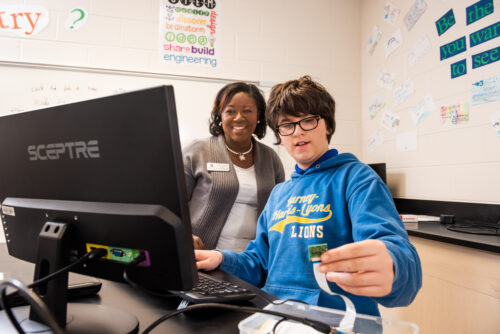 The partnership is built on a shared vision to make AI education more inclusive and accessible. Bringing together the Foundation's expertise in computing education and our cutting-edge technical knowledge and industry insights has allowed us to create a holistic learning experience that connects theoretical concepts and practical applications.
Experience AI: Informed by AI experts
A group of 15 research scientists and engineers at Google DeepMind contributed to the development of the lessons. From drafting definitions for key concepts, to brainstorming interesting research areas to highlight, and even featuring in the videos included in the lessons, the group played a key role in shaping the programme in close collaboration with the Foundation's educators and education researchers.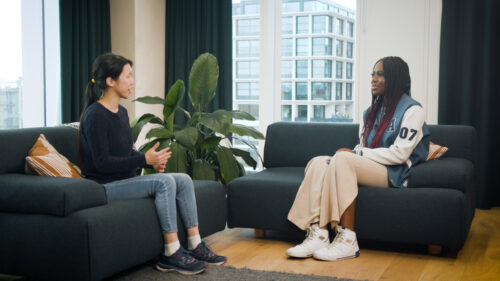 To bring AI concepts to life, the lessons include interactive activities as well as real-life examples, such as a project where Google DeepMind collaborated with ecologists and conservationists to develop machine learning methods to study the behaviour of an entire animal community in the Serengeti National Park and Grumeti Reserve in Tanzania.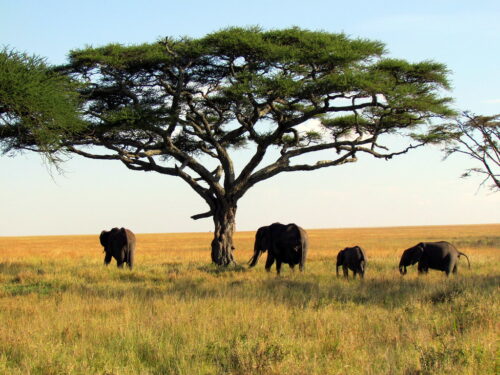 Member of the working group, Google DeepMind Research Scientist Petar Veličković, shares: "AI is a technology that is going to impact us all, and therefore educating young people on how to interact with this technology is likely going to be a core part of school education going forward. The project was eye-opening and humbling for me, as I learned of the challenges associated with making such a complex topic accessible — not only to every pupil, but also to every teacher! Observing the thoughtful approach undertaken by the Raspberry Pi Foundation left me deeply impressed, and I'm taking home many useful ideas that I hope to incorporate in my own AI teaching efforts going forward."
The lessons have been carefully developed to:
Follow a clear learning journey, underpinned by the SEAME framework which guides learners sequentially through key concepts and acts as a progression framework.
Build foundational knowledge and provide support for teachers. Focus on teacher training and support is at the core of the programme.
Embed ethics and responsibility. Crucially, key concepts in AI ethics and responsibility are woven into each lesson and progressively built on. Students are introduced to concepts like data bias, user-focused approaches, model cards, and how AI can be used for social good.
Ensure cultural relevance and inclusion. Experience AI was designed with diverse learners in mind and includes a variety of activities to enable young people to pick topics that most interest them.
What teachers say about the Experience AI lessons
To date, we estimate the resources have reached 200,000+ students in the UK and beyond. We're thrilled to hear from teachers already using the resources about the impact they are having in the classroom, such as Mrs J Green from Waldegrave School in London, who says: "I thought that the lessons covered a really important topic. Giving the pupils an understanding of what AI is and how it works will become increasingly important as it becomes more ubiquitous in all areas of society. The lessons that we trialled took some of the 'magic' out of AI and started to give the students an understanding that AI is only as good as the data that is used to build it. It also started some really interesting discussions with the students around areas such as bias."
At North Liverpool Academy, teacher Dave Cross tells us: "AI is such a current and relevant topic in society that [these lessons] will enable Key Stage 3 computing students [ages 11–14] to gain a solid foundation in something that will become more prevalent within the curriculum, and wider subjects too as more sectors adopt AI and machine learning as standard. Our Key Stage 3 computing students now feel immensely more knowledgeable about the importance and place that AI has in their wider lives. These lessons and activities are engaging and accessible to students and educators alike, whatever their specialism may be."
A stronger global AI community
Our hope is that the Experience AI programme instils confidence in both teachers and students, helping to address some of the critical school-level barriers leading to underrepresentation in AI and playing a role in building a stronger, more inclusive AI community where everyone can participate irrespective of their background.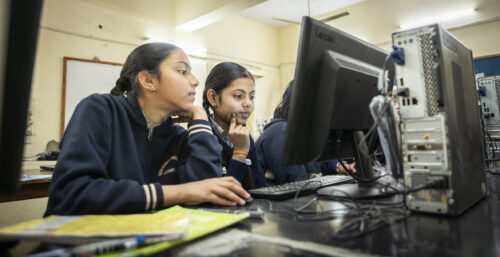 Today's young people are tomorrow's leaders — and as such, educating and inspiring them about AI is valuable for everybody.
Teachers can visit experience-ai.org to download all Experience AI resources for free.
We are now building a network of educational organisations around the world to tailor and translate the Experience AI resources so that more teachers and students can engage with them and learn key AI literacy skills. Find out more.
The post Experience AI: Making AI relevant and accessible appeared first on Raspberry Pi Foundation.