Post Syndicated from Helen Gardner original https://www.raspberrypi.org/blog/coolest-projects-in-person-events-2023/
In the 2023 Coolest Projects online showcase, 5801 young people from all over the world shared the wonderful, fun, and creative things they had made with technology. But that's not all we've seen of Coolest Projects this year. As well as our worldwide annual online showcase, a number of in-person Coolest Projects events are taking place in countries across the globe in 2023.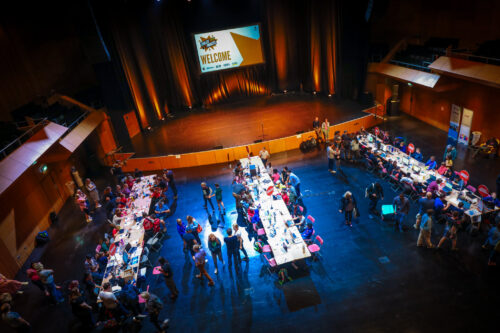 Run by us or partner organisations, these exciting events create a space for young people to meet other young tech creators, connect to their community, and celebrate each others' creations. In-person Coolest Projects events around the world had to pause over the coronavirus pandemic, and we're delighted to see them return to engage and inspire young people once again.
Coolest Projects Ireland in Dublin
On 1 July, we were super excited to host Coolest Projects Ireland, our first in-person Coolest Projects event since 2020. 63 young tech creators from Northern Ireland and the Republic of Ireland came together in Dublin for an exciting one-day event where they shared 43 incredible creations, with engineer and STEM communicator Dr Niamh Shaw leading everyone through the day's celebrations.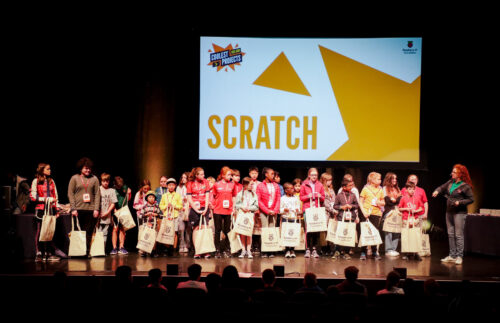 One young maker showcasing her project was Charlotte from Kinsale CoderDojo in the Republic of Ireland. Her creative storytelling project 'Goldicat and the Three Angry Property Owners' was chosen as a judges' favourite in the Scratch category.
Charlotte's story includes different games and three secret endings for the user to discover. She told us: "I know someone who made an animation based off the fairy tale Hansel and Gretel in Scratch. This inspired me to make a game based off a different fairy tale, Goldilocks and the Three Bears."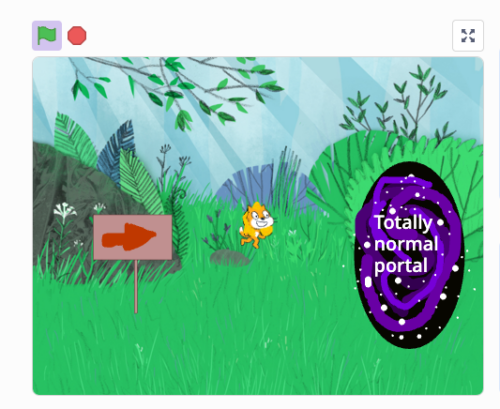 Harshit entered the Hardware category with his amazing mini vending machine. Describing his project, he explained, "This is a recreation of a vending machine, but I have added my own twists to it to make it simple to build. You still get the full experience of an actual vending machine, but what makes it special is that it is made fully out of recycled materials."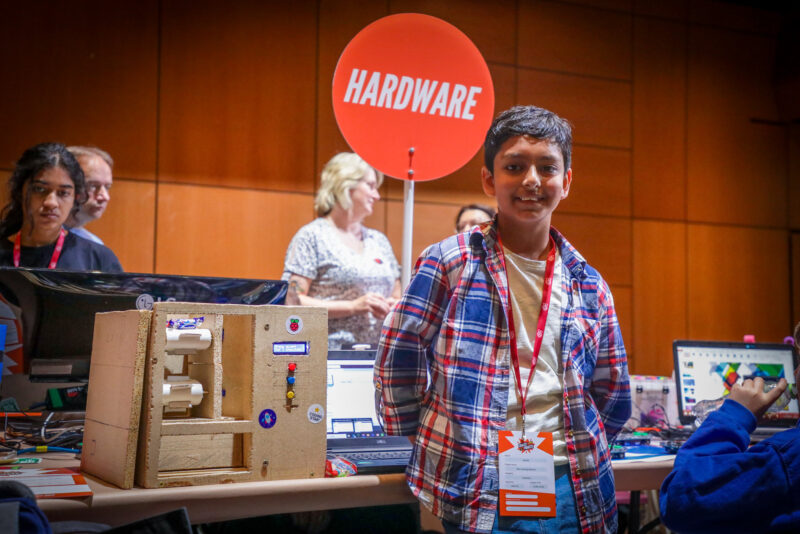 Young people at Coolest Projects Ireland were joined and supported by family, friends, and mentors from Code Clubs and CoderDojos. Mentors told us their favourite things about attending a Coolest Projects event in person were "the joy and excitement the participants got from taking part and discussing their project with the judges", and "the way it was very inclusive to all children and all [were] included on stage for some swag!"
Coolest Projects events by partners around the world
In 2023 we're partnering with six organisations that are bringing Coolest Projects events for their communities. We're still looking forward to the exciting Coolest Projects events planned in Sri Lanka, Malaysia, Iraq, and South Africa during the rest of the year. 
Back in June, more than 30 young creators participated in Coolest Projects Hungary, which was organised in Budapest by the team at EPAM. And April saw our partner CoderDojo Belgium organise Coolest Projects Belgium for 40 young people, who shared 25 projects across different categories from Scratch to Hardware and Advanced Programming.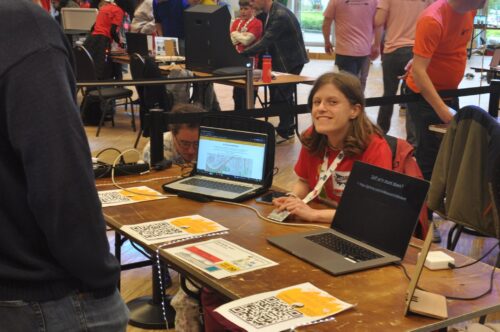 The CoderDojo Belgium team shared how important the Coolest Projects event is to their community:
"Just like every year, we've unlocked the doors to welcome the next generation of tech enthusiasts. And this year, once again, we were absolutely amazed by the projects they brought to the spotlight. From an app predicting stock market evolution, to creatively designed games with unexpected twists, not to mention the incredible robots, and more, their ingenuity knows no bounds."

CoderDojo Belgium
How you can get involved in Coolest Projects
We're excited that the Coolest Projects online showcase — open to any young creator anywhere in the world — will return in 2024. And if there isn't a Coolest Projects in-person event in your country yet, don't worry. We're working with more and more partners every year to bring Coolest Projects events to more young people.
To stay up to date with news about the Coolest Projects online showcase, sign up to the newsletter.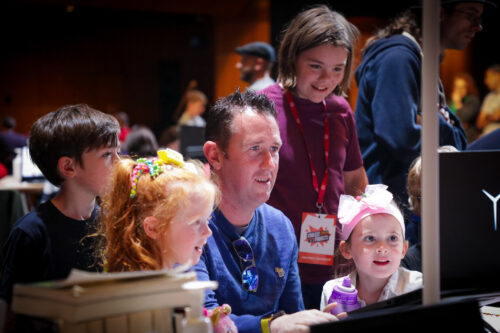 And you can celebrate young tech creators with us year round wherever you are by following Coolest Projects on X, Instagram, LinkedIn, or Facebook, where we share inspiring projects from the Coolest Projects online gallery and photos from the in-person events.
We'd like to thank Meta, GoTo, and Pimoroni for supporting the Coolest Projects Ireland event. If you're interested in partnering with us for Coolest Projects, please reach out to us via email.
The post Celebrating young tech creators in person: Coolest Projects events 2023 appeared first on Raspberry Pi Foundation.