Post Syndicated from Rosa Brown original https://www.raspberrypi.org/blog/celebrating-the-community-selin/
We are so excited to share another story from the community! Our series of community stories takes you across the world to hear from young people and educators who are engaging with creating digital technologies in their own personal ways.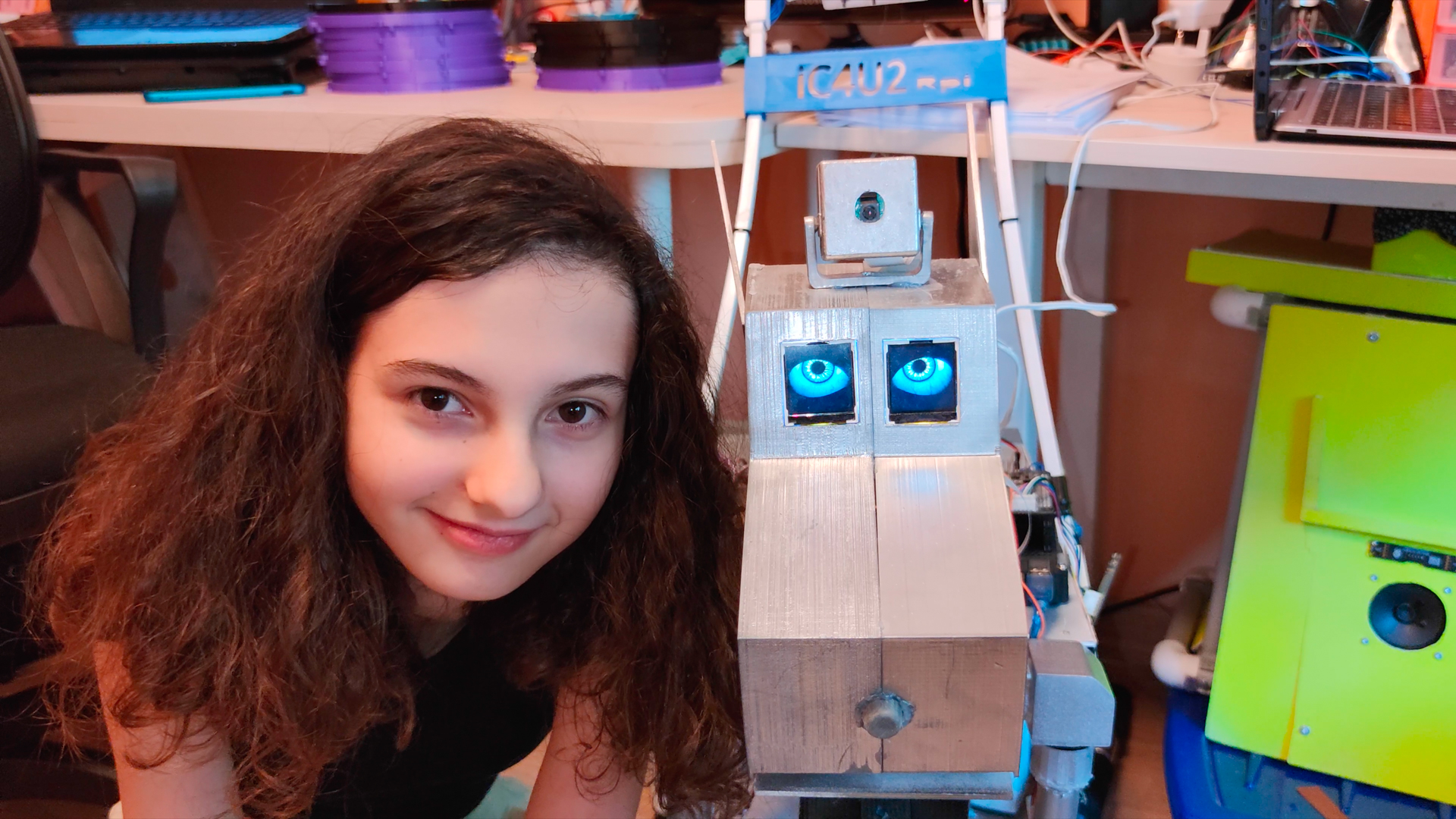 In this story we introduce you to Selin, a digital maker from Istanbul, Turkey, who is passionate about robotics and AI. Watch the video to hear how Selin's childhood pet inspired her to build tech projects that aim to help others live well.
Meet Selin
Selin (16) started her digital making journey because she wanted to solve a problem: after her family's beloved dog Korsan passed away, she wanted to bring him back to life. Selin thought a robotic dog could be the answer, and so she started to design her project on paper. When she found out that learning to code would mean she could actually make a robotic dog, Selin began to teach herself about coding and digital making. Selin has since built seven robots, and her enthusiasm for creating digital technologies shows no sign of stopping.
One of Selin's big motivations to explore digital making was having an event to work towards. When she discovered Coolest Projects, our global technology showcase for young people, Selin set herself the task of making a robot that she could present at the Coolest Projects event in 2018. 
When thinking about ideas for what to make for Coolest Projects, Selin remembered how it felt to lose her dog. She wondered what it must be like when a blind person's guide dog passes away, as that person loses their friend as well as their support. So Selin decided to make a robotic guide dog called IC4U. She contacted several guide dog organisations to find out how guide dogs are trained and what they need to be able to do so she could replicate their behaviour in her robot. The robot is voice-controlled so that people with impaired sight can interact with it easily.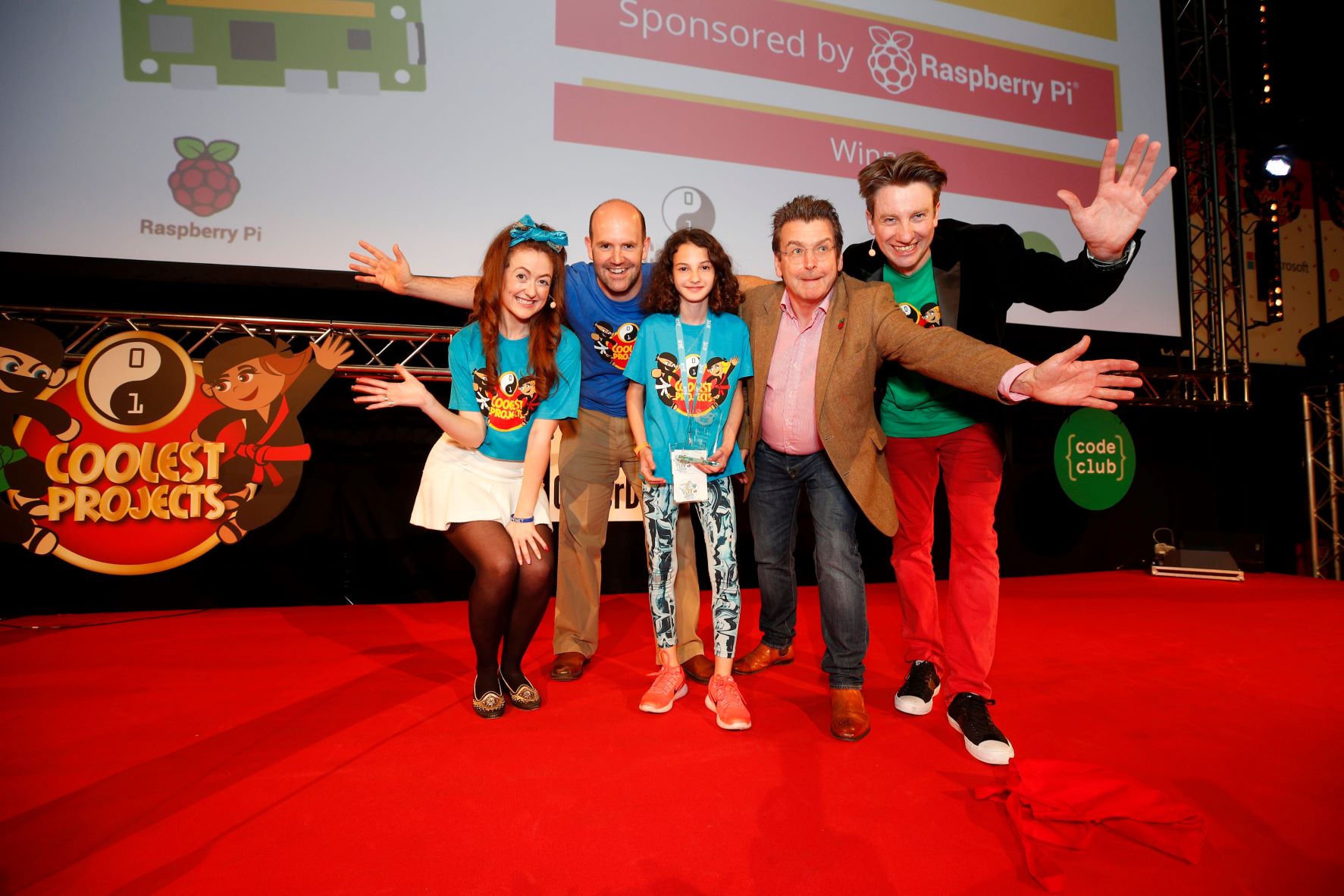 Selin and her parents travelled to Coolest Projects International in Dublin with Selin's robotic guide dog, and Selin and IC4U became a judges' favourite in the Hardware category. Selin enjoyed participating in Coolest Projects so much that she started designing her project for next year's event straight away:
"When I returned back I immediately started working for next year's Coolest Projects."

Selin
Many of Selin's tech projects share a theme: to help make the world a better place. For example, another robot made by Selin is the BB4All — a school assistant robot to tackle bullying. And last year, while she attended the Stanford AI4ALL summer camp, Selin worked with a group of young people to design a tech project to increase the speed and accuracy of lung cancer diagnoses.
Through her digital making projects, Selin wants to show how people can use robotics and AI technology to support people and their well-being. In 2021, Selin's commitment to making these projects was recognised when she was awarded the Aspiring Teen Award by Women in Tech.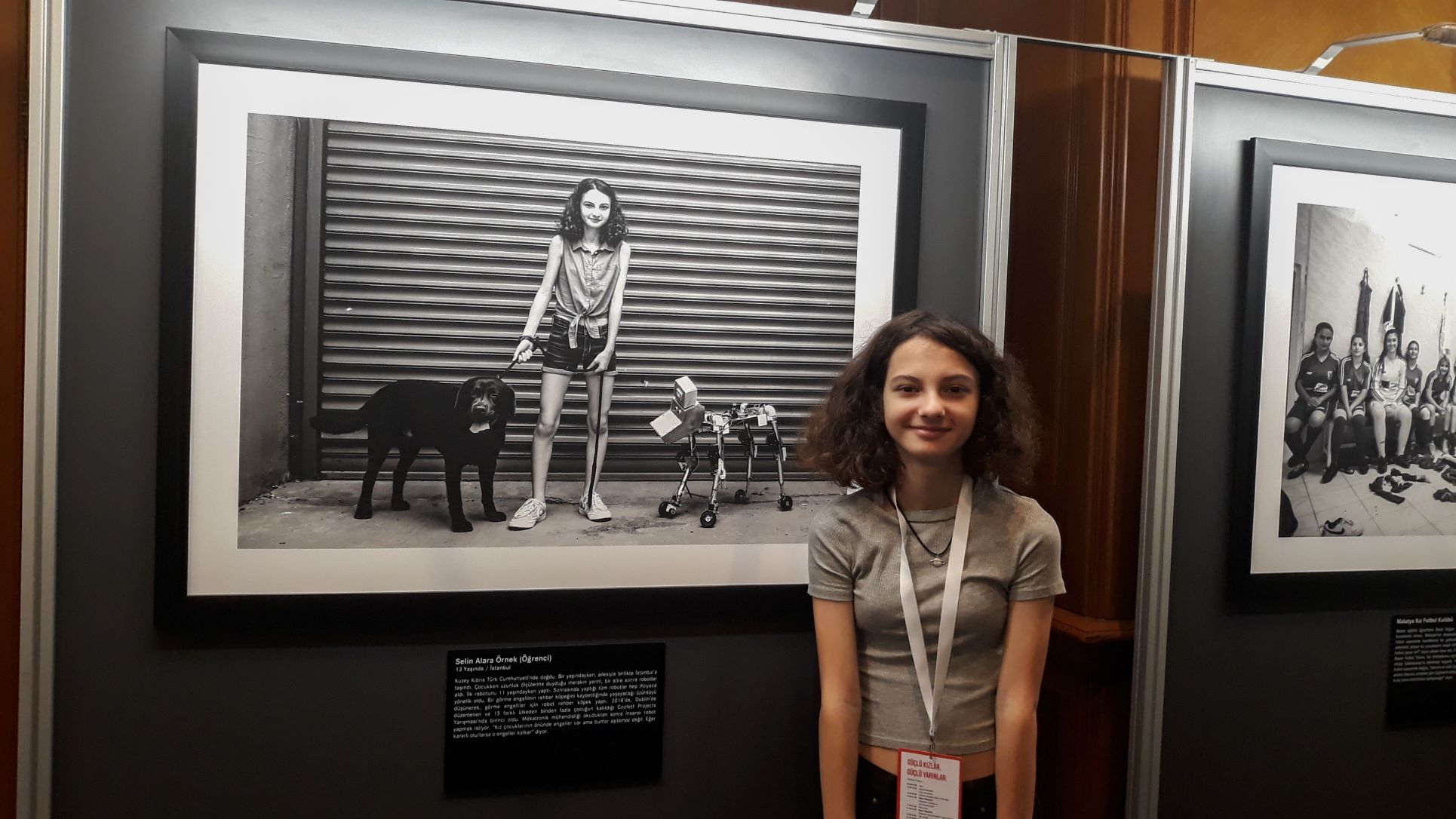 Listening to Selin, it is inspiring to hear how a person can use technology to express themselves as well as create projects that have the potential to do so much good. Selin acknowledges that sometimes the first steps can be the hardest, especially for girls interested in tech: "I know it's hard to start at first, but interests are gender-free."
"Be curious and courageous, and never let setbacks stop you so you can actually accomplish your dream."

Selin
We have loved seeing all the wonderful projects that Selin has made in the years since she first designed a robot dog on paper. And it's especially cool to see that Selin has also continued to work on her robot IC4U, the original project that led her to coding, Coolest Projects, and more. Selin's robot has developed with its maker, and we can't wait to see what they both go on to do next.
Help us celebrate Selin and inspire other young people to discover coding and digital making as a passion, by sharing her story on Twitter, LinkedIn, and Facebook.
The post Celebrating the community: Selin appeared first on Raspberry Pi.