Post Syndicated from Devin Watson original https://aws.amazon.com/blogs/aws/aws-online-tech-talks-may-and-early-june-2018/
AWS Online Tech Talks – May and Early June 2018
Join us this month to learn about some of the exciting new services and solution best practices at AWS. We also have our first re:Invent 2018 webinar series, "How to re:Invent". Sign up now to learn more, we look forward to seeing you.
Note – All sessions are free and in Pacific Time.
Tech talks featured this month:
Analytics & Big Data
May 21, 2018 | 11:00 AM – 11:45 AM PT – Integrating Amazon Elasticsearch with your DevOps Tooling – Learn how you can easily integrate Amazon Elasticsearch Service into your DevOps tooling and gain valuable insight from your log data.
May 23, 2018 | 11:00 AM – 11:45 AM PT – Data Warehousing and Data Lake Analytics, Together – Learn how to query data across your data warehouse and data lake without moving data.
May 24, 2018 | 11:00 AM – 11:45 AM PT – Data Transformation Patterns in AWS – Discover how to perform common data transformations on the AWS Data Lake.
Compute
May 29, 2018 | 01:00 PM – 01:45 PM PT – Creating and Managing a WordPress Website with Amazon Lightsail – Learn about Amazon Lightsail and how you can create, run and manage your WordPress websites with Amazon's simple compute platform.
May 30, 2018 | 01:00 PM – 01:45 PM PT – Accelerating Life Sciences with HPC on AWS – Learn how you can accelerate your Life Sciences research workloads by harnessing the power of high performance computing on AWS.
Containers
May 24, 2018 | 01:00 PM – 01:45 PM PT – Building Microservices with the 12 Factor App Pattern on AWS – Learn best practices for building containerized microservices on AWS, and how traditional software design patterns evolve in the context of containers.
Databases
May 21, 2018 | 01:00 PM – 01:45 PM PT – How to Migrate from Cassandra to Amazon DynamoDB – Get the benefits, best practices and guides on how to migrate your Cassandra databases to Amazon DynamoDB.
May 23, 2018 | 01:00 PM – 01:45 PM PT – 5 Hacks for Optimizing MySQL in the Cloud – Learn how to optimize your MySQL databases for high availability, performance, and disaster resilience using RDS.
DevOps
May 23, 2018 | 09:00 AM – 09:45 AM PT – .NET Serverless Development on AWS – Learn how to build a modern serverless application in .NET Core 2.0.
Enterprise & Hybrid
May 22, 2018 | 11:00 AM – 11:45 AM PT – Hybrid Cloud Customer Use Cases on AWS – Learn how customers are leveraging AWS hybrid cloud capabilities to easily extend their datacenter capacity, deliver new services and applications, and ensure business continuity and disaster recovery.
IoT
May 31, 2018 | 11:00 AM – 11:45 AM PT – Using AWS IoT for Industrial Applications – Discover how you can quickly onboard your fleet of connected devices, keep them secure, and build predictive analytics with AWS IoT.
Machine Learning
May 22, 2018 | 09:00 AM – 09:45 AM PT – Using Apache Spark with Amazon SageMaker – Discover how to use Apache Spark with Amazon SageMaker for training jobs and application integration.
May 24, 2018 | 09:00 AM – 09:45 AM PT – Introducing AWS DeepLens – Learn how AWS DeepLens provides a new way for developers to learn machine learning by pairing the physical device with a broad set of tutorials, examples, source code, and integration with familiar AWS services.
Management Tools
May 21, 2018 | 09:00 AM – 09:45 AM PT – Gaining Better Observability of Your VMs with Amazon CloudWatch – Learn how CloudWatch Agent makes it easy for customers like Rackspace to monitor their VMs.
Mobile
May 29, 2018 | 11:00 AM – 11:45 AM PT – Deep Dive on Amazon Pinpoint Segmentation and Endpoint Management – See how segmentation and endpoint management with Amazon Pinpoint can help you target the right audience.
Networking
May 31, 2018 | 09:00 AM – 09:45 AM PT – Making Private Connectivity the New Norm via AWS PrivateLink – See how PrivateLink enables service owners to offer private endpoints to customers outside their company.
Security, Identity, & Compliance
May 30, 2018 | 09:00 AM – 09:45 AM PT – Introducing AWS Certificate Manager Private Certificate Authority (CA) – Learn how AWS Certificate Manager (ACM) Private Certificate Authority (CA), a managed private CA service, helps you easily and securely manage the lifecycle of your private certificates.
June 1, 2018 | 09:00 AM – 09:45 AM PT – Introducing AWS Firewall Manager – Centrally configure and manage AWS WAF rules across your accounts and applications.
Serverless
May 22, 2018 | 01:00 PM – 01:45 PM PT – Building API-Driven Microservices with Amazon API Gateway – Learn how to build a secure, scalable API for your application in our tech talk about API-driven microservices.
Storage
May 30, 2018 | 11:00 AM – 11:45 AM PT – Accelerate Productivity by Computing at the Edge – Learn how AWS Snowball Edge support for compute instances helps accelerate data transfers, execute custom applications, and reduce overall storage costs.
June 1, 2018 | 11:00 AM – 11:45 AM PT – Learn to Build a Cloud-Scale Website Powered by Amazon EFS – Technical deep dive where you'll learn tips and tricks for integrating WordPress, Drupal and Magento with Amazon EFS.
Post Syndicated from The HiveMQ Team original https://www.hivemq.com/whats-new-in-hivemq-3-4
We are pleased to announce the release of HiveMQ 3.4. This version of HiveMQ is the most resilient and advanced version of HiveMQ ever. The main focus in this release was directed towards addressing the needs for the most ambitious MQTT deployments in the world for maximum performance and resilience for millions of concurrent MQTT clients. Of course, deployments of all sizes can profit from the improvements in the latest and greatest HiveMQ.
This version is a drop-in replacement for HiveMQ 3.3 and of course supports rolling upgrades with zero-downtime.
HiveMQ 3.4 brings many features that your users, administrators and plugin developers are going to love. These are the highlights:
New HiveMQ 3.4 features

at a glance
Post Syndicated from Blogs on Grafana Labs Blog original https://grafana.com/blog/2018/01/05/timeshiftgrafanabuzz-1w-issue-28/
Happy new year! Grafana Labs is getting back in the swing of things after taking some time off to celebrate 2017, and spending time with family and friends. We're diligently working on the new Grafana v5.0 release (planning v5.0 beta release by end of January), which includes a ton of new features, a new layout engine, and a polished UI. We'd love to hear your feedback!
---
Latest Stable Release
---
From the Blogosphere
Why Observability Matters – Now and in the Future: Our own Carl Bergquist teamed up with Neil Gehani, Director of Product at Weaveworks to discuss best practices on how to get started with monitoring your application and infrastructure. This video focuses on modern containerized applications instrumented to use Prometheus to generate metrics and Grafana to visualize them.
How to Install and Secure Grafana on Ubuntu 16.04: In this tutorial, you'll learn how to install and secure Grafana with a SSL certificate and a Nginx reverse proxy, then you'll modify Grafana's default settings for even tighter security.
Monitoring Informix with Grafana: Ben walks us through how to use Grafana to visualize data from IBM Informix and offers a practical demonstration using Docker containers. He also talks about his philosophy of sharing dashboards across teams, important metrics to collect, and how he would like to improve his monitoring stack.
Monitor your hosts with Glances + InfluxDB + Grafana: Glances is a cross-platform system monitoring tool written in Python. This article takes you step by step through the pieces of the stack, installation, confirguration and provides a sample dashboard to get you up and running.

---
GrafanaCon Tickets are Going Fast!
Lock in your seat for GrafanaCon EU while there are still tickets avaialable! Join us March 1-2, 2018 in Amsterdam for 2 days of talks centered around Grafana and the surrounding monitoring ecosystem including Graphite, Prometheus, InfluxData, Elasticsearch, Kubernetes, and more.
We have some exciting talks lined up from Google, CERN, Bloomberg, eBay, Red Hat, Tinder, Fastly, Automattic, Prometheus, InfluxData, Percona and more! You can see the full list of speakers below, but be sure to get your ticket now.
GrafanaCon EU will feature talks from:
"Real-time Engagement During the 2016 US Presidential Election"
Anna MacLachlan
CONTENT MARKETING MANAGER
Fastly
"Performance Metrics and User Experience: A "Tinder" Experience"
Susanne Greiner
DATA SCIENTIST
WÜRTH PHOENIX S.R.L.
"Analyzing Performance of OpenStack with Grafana Dashboards"
Alex Krzos
SENIOR SOFTWARE ENGINEER
RED HAT INC.
"Grafana Usage in the Quality Assurance Process"
Andrejs Kalnacs
LEAD SOFTWARE DEVELOPER IN TEST
EVOLUTION GAMING
"Inherited Technical Debt – A Tale of Overcoming Enterprise Inertia"
Jordan J. Hamel
HEAD OF MONITORING PLATFORMS
AMGEN
Vladimir Smirnov
SYSTEM ADMINISTRATOR
Booking.com
---
Upcoming Events:
In between code pushes we like to speak at, sponsor and attend all kinds of conferences and meetups. We also like to make sure we mention other Grafana-related events happening all over the world. If you're putting on just such an event, let us know and we'll list it here.
FOSDEM | Brussels, Belgium – Feb 3-4, 2018:
FOSDEM is a free developer conference where thousands of developers of free and open source software gather to share ideas and technology.
There is no need to register; all are welcome.
Jfokus | Stockholm, Sweden – Feb 5-7, 2018:

Carl Bergquist – Quickie: Monitoring? Not OPS Problem
Why should we monitor our system? Why can't we just rely on the operations team anymore? They use to be able to do that. What's currently changing? Presentation content: – Why do we monitor our system – How did it use to work? – Whats changing – Why do we need to shift focus – Everyone should be on call. – Resilience is the goal (Best way of having someone care about quality is to make them responsible).
Register Now
Jfokus | Stockholm, Sweden – Feb 5-7, 2018:

Leonard Gram – Presentation: DevOps Deconstructed
What's a Site Reliability Engineer and how's that role different from the DevOps engineer my boss wants to hire? I really don't want to be on call, should I? Is Docker the right place for my code or am I better of just going straight to Serverless? And why should I care about any of it? I'll try to answer some of these questions while looking at what DevOps really is about and how commodisation of servers through "the cloud" ties into it all. This session will be an opinionated piece from a developer who's been on-call for the past 6 years and would like to convince you to do the same, at least once.
Register Now
---
---
Grafana Labs is Hiring!
We are passionate about open source software and thrive on tackling complex challenges to build the future. We ship code from every corner of the globe and love working with the community. If this sounds exciting, you're in luck – WE'RE HIRING!
Check out our Open Positions
---
How are we doing?
That's a wrap! Let us know what you think about timeShift. Submit a comment on this article below, or post something at our community forum. See you next year!
Follow us on Twitter, like us on Facebook, and join the Grafana Labs community.
Post Syndicated from Roderick Bauer original https://www.backblaze.com/blog/what-were-thankful-for/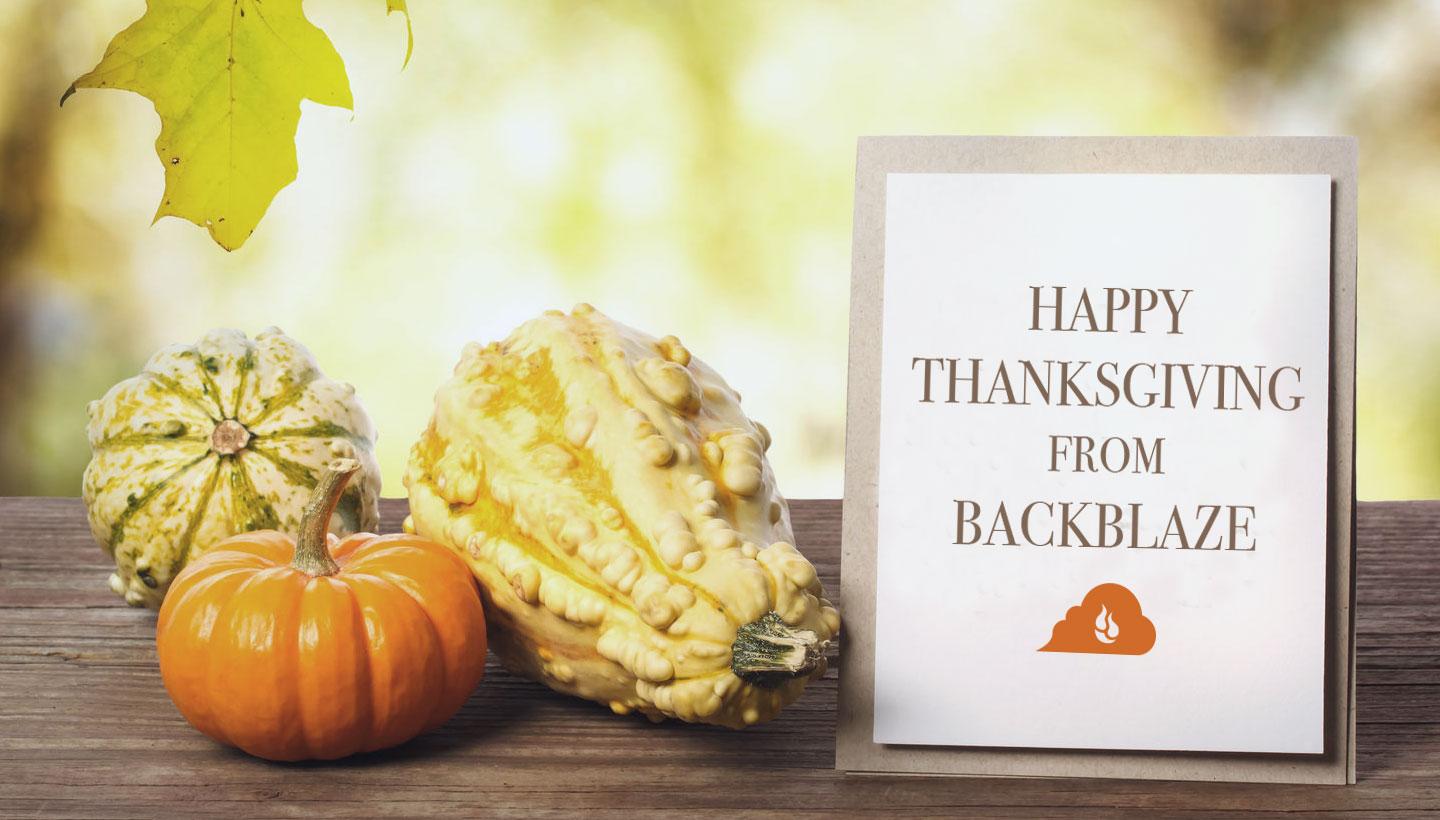 All of us at Backblaze hope you have a wonderful Thanksgiving, and that you can enjoy it with family and friends. We asked everyone at Backblaze to express what they are thankful for. Here are their responses.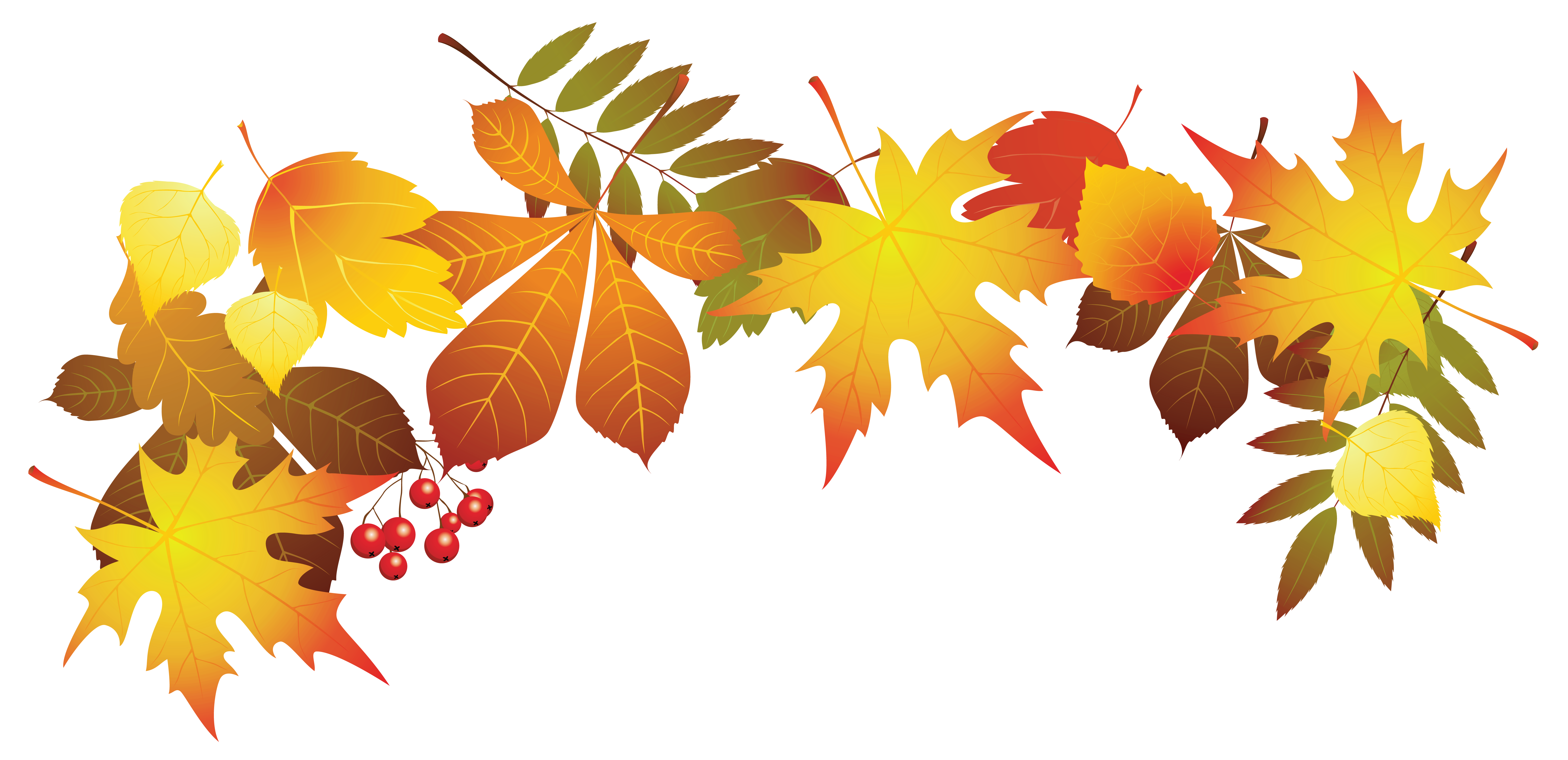 What We're Thankful For
Aside from friends, family, hobbies, health, etc. I'm thankful for my home. It's not much, but it's mine, and allows me to indulge in everything listed above. Or not, if I so choose. And coffee.
I'm thankful for my wife Jen, and my other friends. I'm thankful that I like my coworkers and can call them friends too. I'm thankful for my health. I'm thankful that I was born into a middle class family in the US and that I have been very, very lucky because of that.
Besides the most important things which are being thankful for my family, my health and my friends, I am very thankful for Backblaze. This is the first job I've ever had where I truly feel like I have a great work/life balance. With having 3 kids ages 8, 6 and 4, a husband that works crazy hours and my tennis career on the rise (kidding but I am on 4 teams) it's really nice to feel like I have balance in my life. So cheers to Backblaze – where a girl can have it all!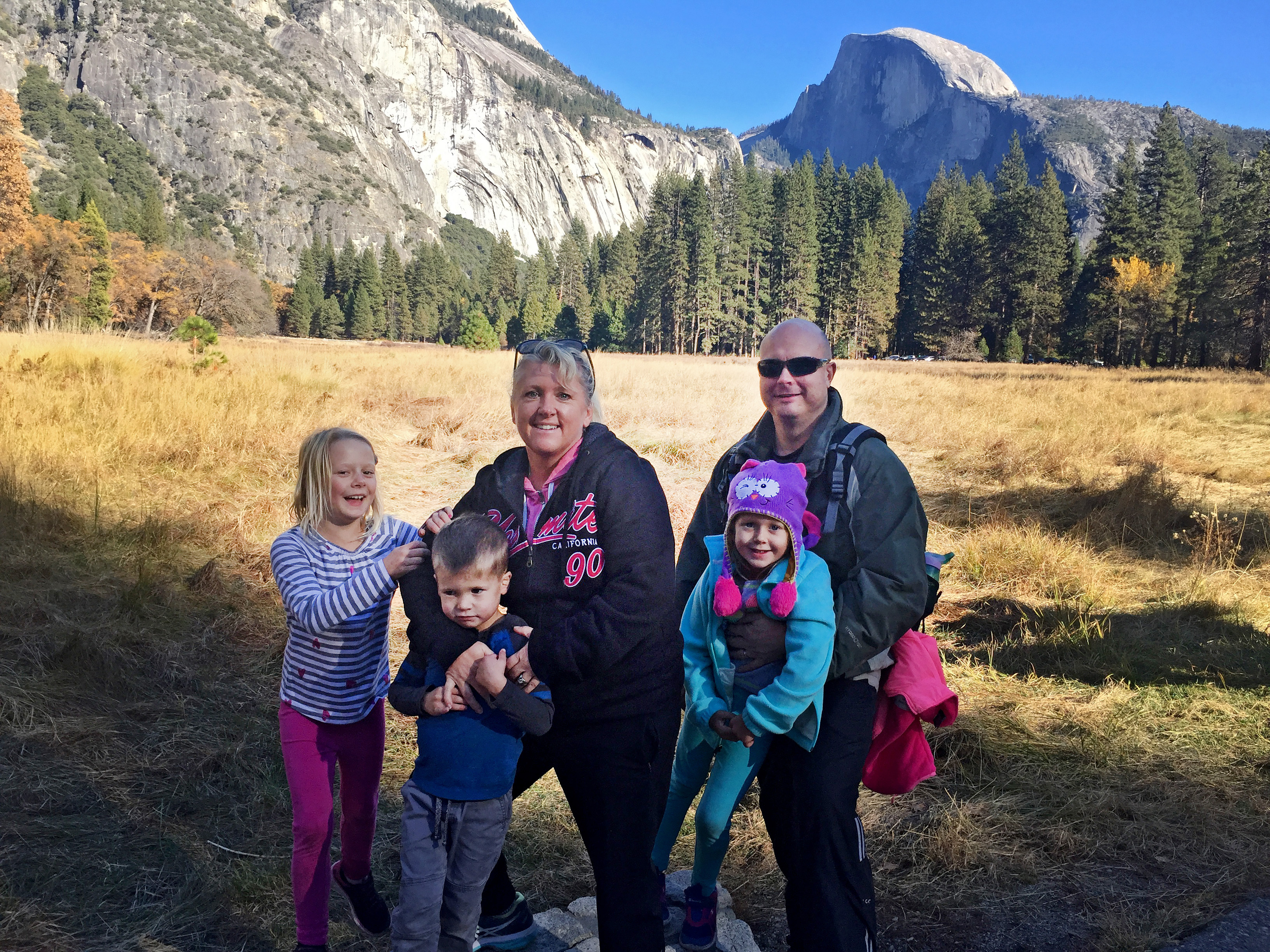 I am thankful to work at a high-tech company that recognizes the contributions of engineers in their 40s and 50s.
I am thankful for the music, the songs I'm singing. Thankful for all the joy they're bringing. Who can live without it, I ask in all honesty? What would life be? Without a song or a dance what are we? So I say thank you for the music. For giving it to me!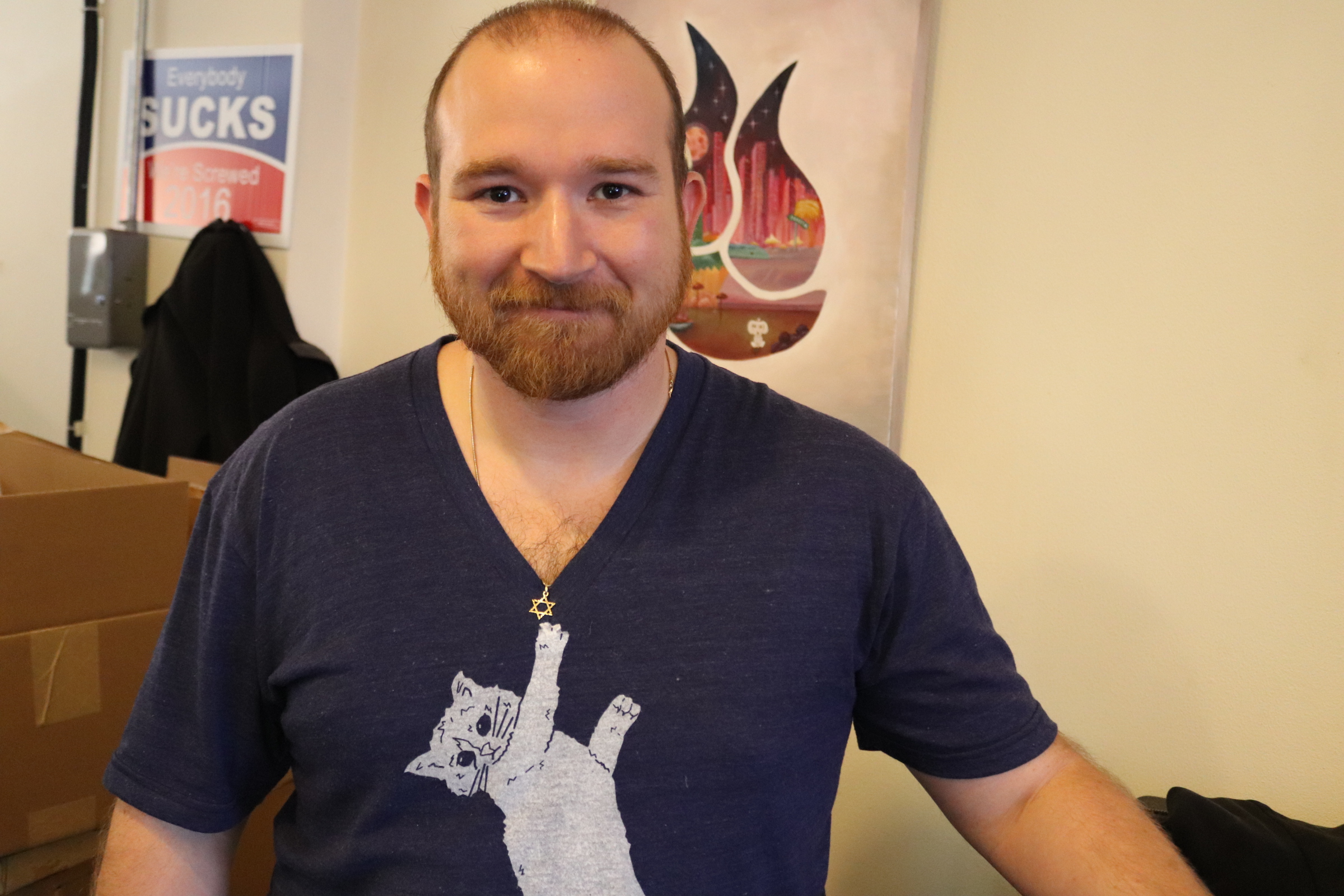 I'm thankful that I don't look anything like the portrait my son draws of me…seriously.
I am thankful to work for a company that puts its people and product ahead of profits.
I am thankful that even in the middle of disasters, turmoil, and violence, there are always people who commit amazing acts of generosity, courage, and kindness that restore my faith in mankind.
The future.
I am thankful for the current state of modern inexpensive broadband networking that allows me to stay in touch with friends and family that are far away, allows Backblaze to exist and pay my salary so I can live comfortably, and allows me to watch cat videos for free. The internet makes this an amazing time to be alive.
Other than being thankful for family & good health, I'm quite thankful through the years I've avoided losing any of my 12+TB photo archive. 20 years of photoshoots, family photos and cell phone photos kept safe through changing storage media (floppy drives, flopticals, ZIP, JAZ, DVD-RAM, CD, DVD and hard drives), not to mention various technology/software solutions. It's a data minefield out there, especially in the long run with changing media formats.
I am thankful for non-profit organizations and their volunteers, such as IMAlive. Possibly the greatest gift you can give someone is empowerment, and an opportunity for them to recognize their own resilience and strength.
I am thankful for my loving family, friends who make me laugh, a cool company to work for, talented co-workers who make me a better engineer, and beautiful Fall days in Wisconsin!
I am thankful for new friends and working for a company that allows us to be ourselves.
I'm thankful for my dog as I always find a reason to smile at him everyday. Yes, he still smells from his skunkin' last week and he tracks mud in my house, but he came from the San Quentin puppy-prisoner program and I'm thankful I found him and that he found me! My vet is thankful as well.
I'm thankful that my colleagues are also my friends outside of the office and that the rain season has started in California.
I'm thankful for family, friends, and beer. Mostly for family and friends, but beer is really nice too!
There are so many amazing blessings that make up my daily life that I thank God for, so here I go – my basic needs of food, water and shelter, my husband and 2 daughters and the rest of the family (here and abroad) — their love, support, health, and safety, waking up to a new day every day, friends, music, my job, funny things, hugs and more hugs (who does not like hugs?).
I am thankful to be blessed with a close-knit extended family, and for everything they do for my new, growing family. With a toddler and a second child on the way, it helps having so many extra sets of hands around to help with the kids!
I'm thankful for family and friends, the opportunities my parents gave me by moving the U.S., and that all of us together at Backblaze have built a place to be proud of.
Aside for being thankful for family and friends, I am also thankful I live in a place with such natural beauty. Being so close to mountains and the ocean, and everything in between, is something that I don't take for granted!
I'm thankful for my wonderful wife, family, friends, and co-workers. I'm thankful for having a happy and healthy son, and the chance to watch him grow on a daily basis.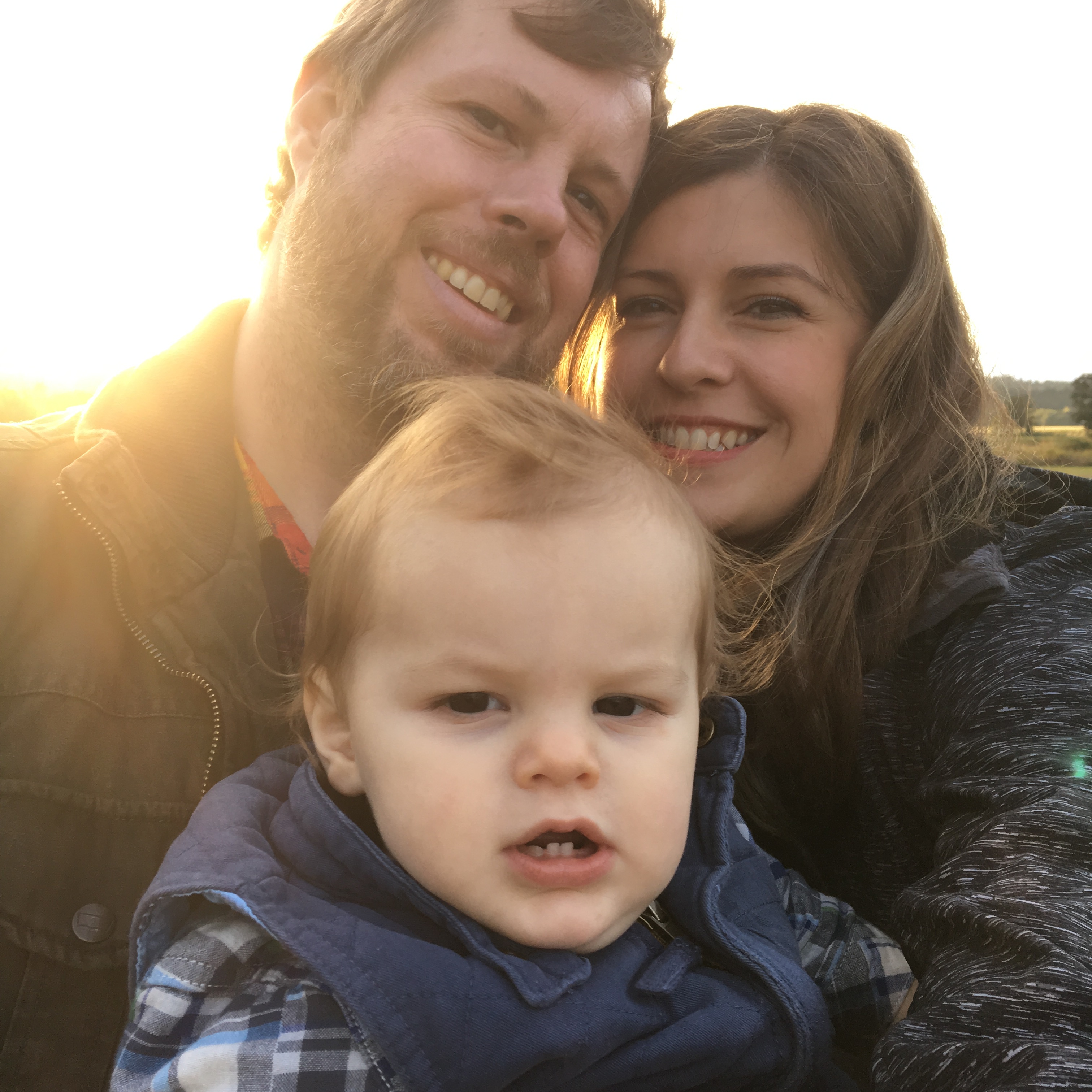 I'm thankful for my amazing new wife and that she's as much of a nerd as I am.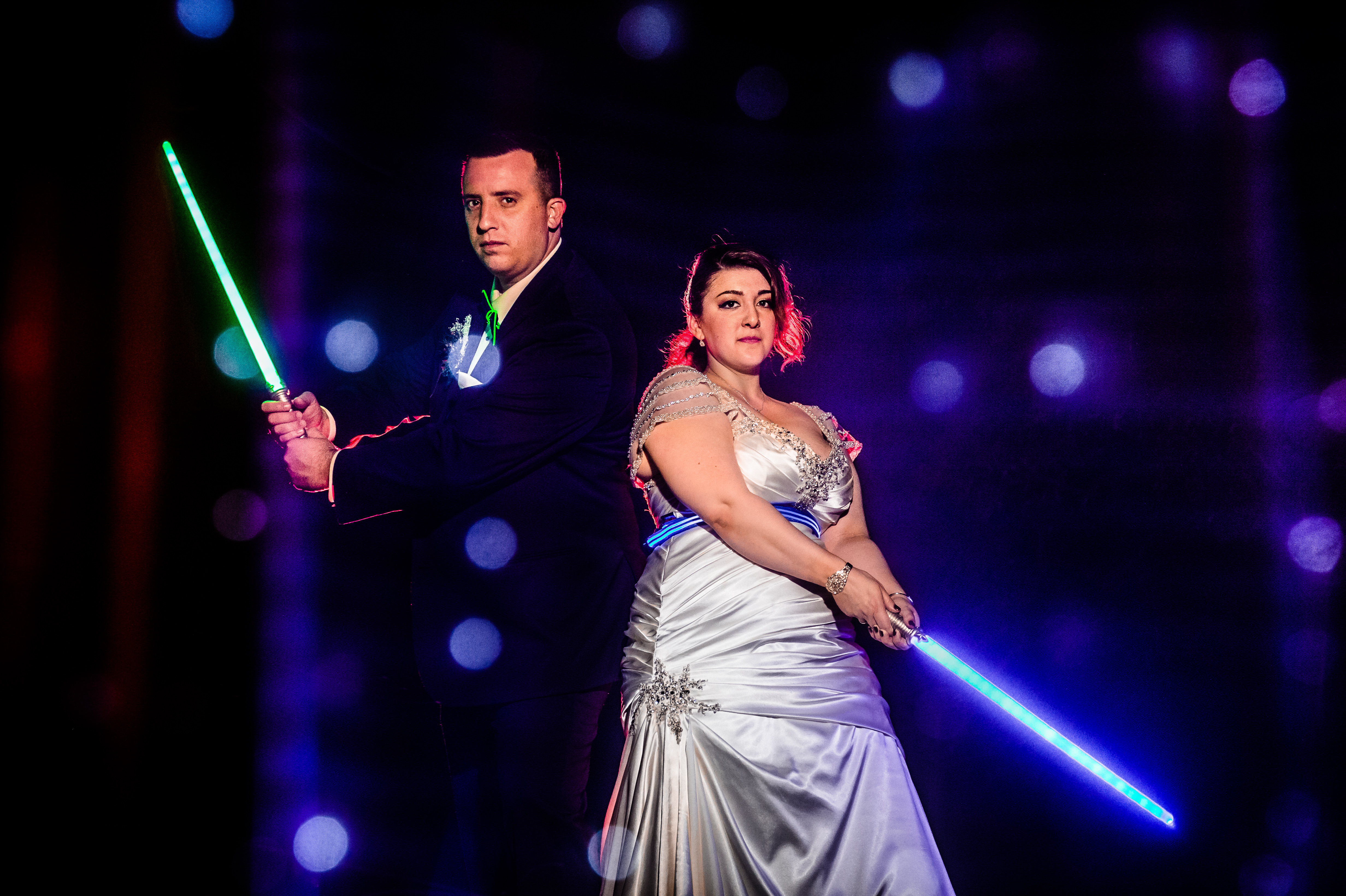 I am thankful for my funny, strong-willed, happy daughter, my awesome husband, my family, and amazing friends. I am also thankful for the USA and all the opportunities that come with living here. Finally, I am thankful for Backblaze, a truly great place to work and for all of my co-workers/friends here.
I am thankful that I do not need to hunt and gather everyday to put food on the table but at the same time I feel that I don't appreciate the food the sits before me as much as I should. So I use Thanksgiving to think about the people and the animals that put food on my family's table.
I am thankful for my cat, Catnip. She's been with me for 18 years and seen me through so many ups and downs. She's been along my side through two long-term relationships, several moves, and one marriage. I know we don't have much time together and feel blessed every day she's here.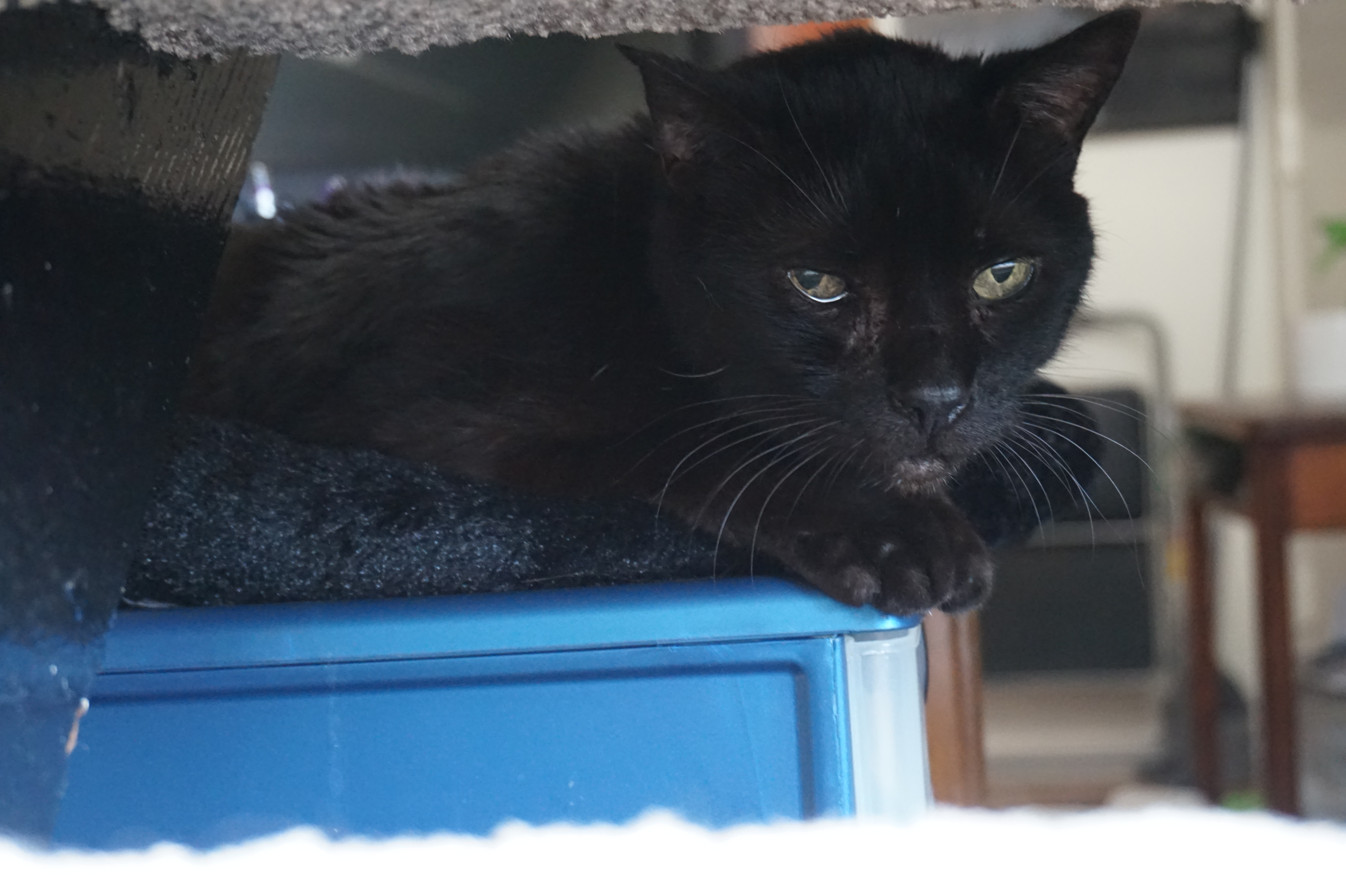 I am thankful for imperfection and misshapen candies. The imperceptible romance of sunsets through bus windows. The dream that family, friends, co-workers, and strangers are connected by love. I am thankful to my ancestors for enduring so much hardship so that I could be here enjoying Bay Area burritos.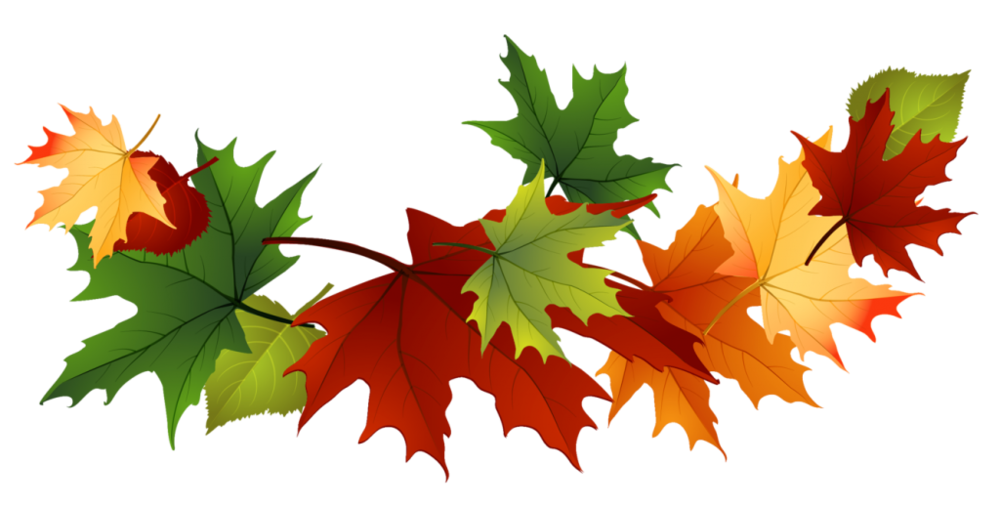 The post What We're Thankful For appeared first on Backblaze Blog | Cloud Storage & Cloud Backup.
Post Syndicated from Christie Gifrin original https://aws.amazon.com/blogs/compute/event-driven-computing-with-amazon-sns-compute-storage-database-and-networking-services/
Contributed by Otavio Ferreira, Manager, Software Development, AWS Messaging
Like other developers around the world, you may be tackling increasingly complex business problems. A key success factor, in that case, is the ability to break down a large project scope into smaller, more manageable components. A service-oriented architecture guides you toward designing systems as a collection of loosely coupled, independently scaled, and highly reusable services. Microservices take this even further. To improve performance and scalability, they promote fine-grained interfaces and lightweight protocols.
However, the communication among isolated microservices can be challenging. Services are often deployed onto independent servers and don't share any compute or storage resources. Also, you should avoid hard dependencies among microservices, to preserve maintainability and reusability.
If you apply the pub/sub design pattern, you can effortlessly decouple and independently scale out your microservices and serverless architectures. A pub/sub messaging service, such as Amazon SNS, promotes event-driven computing that statically decouples event publishers from subscribers, while dynamically allowing for the exchange of messages between them. An event-driven architecture also introduces the responsiveness needed to deal with complex problems, which are often unpredictable and asynchronous.
What is event-driven computing?
Given the context of microservices, event-driven computing is a model in which subscriber services automatically perform work in response to events triggered by publisher services. This paradigm can be applied to automate workflows while decoupling the services that collectively and independently work to fulfil these workflows. Amazon SNS is an event-driven computing hub, in the AWS Cloud, that has native integration with several AWS publisher and subscriber services.
Which AWS services publish events to SNS natively?
Several AWS services have been integrated as SNS publishers and, therefore, can natively trigger event-driven computing for a variety of use cases. In this post, I specifically cover AWS compute, storage, database, and networking services, as depicted below.
Compute services

Storage services
Database services
Networking services
More event-driven computing on AWS
In addition to SNS, event-driven computing is also addressed by Amazon CloudWatch Events, which delivers a near real-time stream of system events that describe changes in AWS resources. With CloudWatch Events, you can route each event type to one or more targets, including:
Many AWS services publish events to CloudWatch. As an example, you can get CloudWatch Events to capture events on your ETL (Extract, Transform, Load) jobs running on AWS Glue and push failed ones to an SQS queue, so that you can retry them later.
Conclusion
Amazon SNS is a pub/sub messaging service that can be used as an event-driven computing hub to AWS customers worldwide. By capturing events natively triggered by AWS services, such as EC2, S3 and RDS, you can automate and optimize all kinds of workflows, namely scaling, testing, encoding, profiling, broadcasting, discovery, failover, and much more. Business use cases presented in this post ranged from recruiting websites, to scientific research, geographic systems, social networks, retail websites, and news portals.
Start now by visiting Amazon SNS in the AWS Management Console, or by trying the AWS 10-Minute Tutorial, Send Fan-out Event Notifications with Amazon SNS and Amazon SQS.
Post Syndicated from Jeff Barr original https://aws.amazon.com/blogs/aws/new-stop-resume-workloads-on-ec2-spot-instances/

EC2 Spot Instances give you access to spare EC2 compute capacity at up to 90% off of the On-Demand rates. Starting with the ability to request a specific number of instances of a particular size, we made Spot Instances even more useful and flexible with support for Spot Fleets and Auto Scaling Spot Fleets, allowing you to maintain any desired level of compute capacity.
EC2 users have long had the ability to stop running instances while leaving EBS volumes attached, opening the door to applications that automatically pick up where they left off when the instance starts running again.
Stop and Resume Spot Workloads
Today we are blending these two important features, allowing you to set up Spot bids and Spot Fleets that respond by stopping (rather than terminating) instances when capacity is no longer available at or below your bid price. EBS volumes attached to stopped instances remain intact, as does the EBS-backed root volume. When capacity becomes available, the instances are started and can keep on going without having to spend time provisioning applications, setting up EBS volumes, downloading data, joining network domains, and so forth.
Many AWS customers have enhanced their applications to create and make use of checkpoints, adding some resilience and gaining the ability to take advantage of EC2's start/stop feature in the process. These customers will now be able to run these applications on Spot Instances, with savings that average 70-90%.
While the instances are stopped, you can modify the EBS Optimization, User data, Ramdisk ID, and Delete on Termination attributes. Stopped Spot Instances do not incur any charges for compute time; space for attached EBS volumes is charged at the usual rates.
Here's how you create a Spot bid or Spot Fleet and specify the use of stop/start: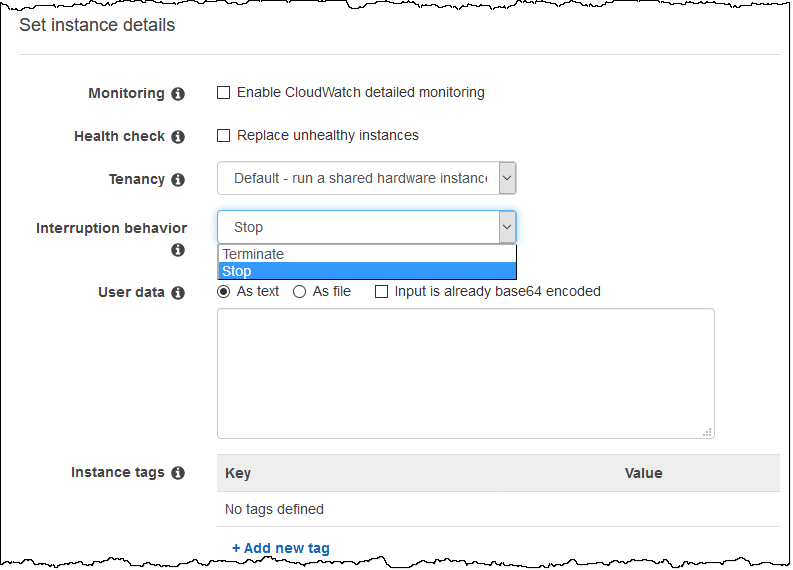 Things to Know
This feature is available now and you can start using it today in all AWS Regions where Spot Instances are available. It is designed to work well in conjunction with the new per-second billing for EC2 instances and EBS volumes, with the potential for another dimension of cost savings over and above that provided by Spot Instances.
EBS volumes always exist within a particular Availability Zone (AZ). As a result, Spot and Spot Fleet requests that specify a particular AZ will always restart in that AZ.
Take care when using this feature in conjunction with Spot Fleets that have the potential to span a wide variety of instance types. Because the composition of the fleet can change over time, you need to pay attention to your account's limits for IP addresses and EBS volumes.
I'm looking forward to hearing about the new and creative uses that you'll come up with for this feature. If you thought that your application was not a good fit for Spot Instances, or if the overhead needed to handle interruptions was too high, it is time to take another look!
— Jeff;
Post Syndicated from Jeff Barr original https://aws.amazon.com/blogs/aws/prime-day-2017-powered-by-aws/
The third annual Prime Day set another round of records for global orders, topping Black Friday and Cyber Monday, making it the biggest day in Amazon retail history. Over the course of the 30 hour event, tens of millions of Prime members purchased things like Echo Dots, Fire tablets, programmable pressure cookers, espresso machines, rechargeable batteries, and much more! July 11th also set a record for the number of new Prime memberships, as people signed up in order to take advantage of hundreds of thousands of deals. Amazon customers shopped online and made heavy use of the Amazon App, with mobile orders more than doubling from last Prime Day.
Powered by AWS
Last year I told you about How AWS Powered Amazon's Biggest Day Ever, and shared what the team had learned with regard to preparation, automation, monitoring, and thinking big. All of those lessons still apply and you can read that post to learn more. Preparation for this year's Prime Day (which started just days after Prime Day 2016 wrapped up) started by collecting and sharing best practices and identifying areas for improvement, proceeding to implementation and stress testing as the big day approached. Two of the best practices involve auditing and GameDay:
Auditing – This is a formal way for us to track preparations, identify risks, and to track progress against our objectives. Each team must respond to a series of detailed technical and operational questions that are designed to help them determine their readiness. On the technical side, questions could revolve around time to recovery after a database failure, including the all-important check of the TTL (time to live) for the CNAME. Operational questions address schedules for on-call personnel, points of contact, and ownership of services & instances.
GameDay – This practice (which I believe originated with former Amazonian Jesse Robbins), is intended to validate all of the capacity planning & preparation and to verify that all of the necessary operational practices are in place and work as expected. It introduces simulated failures and helps to train the team to identify and quickly resolve issues, building muscle memory in the process. It also tests failover and recovery capabilities, and can expose latent defects that are lurking under the covers. GameDays help teams to understand scaling drivers (page views, orders, and so forth) and gives them an opportunity to test their scaling practices. To learn more, read Resilience Engineering: Learning to Embrace Failure or watch the video: GameDay: Creating Resiliency Through Destruction.
Prime Day 2017 Metrics
So, how did we do this year?
The AWS teams checked their dashboards and log files, and were happy to share their metrics with me. Here are a few of the most interesting ones:
Block Storage – Use of Amazon Elastic Block Store (EBS) grew by 40% year-over-year, with aggregate data transfer jumping to 52 petabytes (a 50% increase) for the day and total I/O requests rising to 835 million (a 30% increase). The team told me that they loved the elasticity of EBS, and that they were able to ramp down on capacity after Prime Day concluded instead of being stuck with it.
NoSQL Database – Amazon DynamoDB requests from Alexa, the Amazon.com sites, and the Amazon fulfillment centers totaled 3.34 trillion, peaking at 12.9 million per second. According to the team, the extreme scale, consistent performance, and high availability of DynamoDB let them meet needs of Prime Day without breaking a sweat.
Stack Creation – Nearly 31,000 AWS CloudFormation stacks were created for Prime Day in order to bring additional AWS resources on line.
API Usage – AWS CloudTrail processed over 50 billion events and tracked more than 419 billion calls to various AWS APIs, all in support of Prime Day.
Configuration Tracking – AWS Config generated over 14 million Configuration items for AWS resources.
You Can Do It
Running an event that is as large, complex, and mission-critical as Prime Day takes a lot of planning. If you have an event of this type in mind, please take a look at our new Infrastructure Event Readiness white paper. Inside, you will learn how to design and provision your applications to smoothly handle planned scaling events such as product launches or seasonal traffic spikes, with sections on automation, resiliency, cost optimization, event management, and more.
— Jeff;
Post Syndicated from Peter Pereira original https://aws.amazon.com/blogs/security/how-to-increase-the-redundancy-and-performance-of-your-aws-directory-service-for-microsoft-ad-directory-by-adding-domain-controllers/
You can now increase the redundancy and performance of your AWS Directory Service for Microsoft Active Directory (Enterprise Edition), also known as AWS Microsoft AD, directory by deploying additional domain controllers. Adding domain controllers increases redundancy, resulting in even greater resilience and higher availability. This new capability enables you to have at least two domain controllers operating, even if an Availability Zone were to be temporarily unavailable. The additional domain controllers also improve the performance of your applications by enabling directory clients to load-balance their requests across a larger number of domain controllers. For example, AWS Microsoft AD enables you to use larger fleets of Amazon EC2 instances to run .NET applications that perform frequent user attribute lookups.
AWS Microsoft AD is a highly available, managed Active Directory built on actual Microsoft Windows Server 2012 R2 in the AWS Cloud. When you create your AWS Microsoft AD directory, AWS deploys two domain controllers that are exclusively yours in separate Availability Zones for high availability. Now, you can deploy additional domain controllers easily via the Directory Service console or API, by specifying the total number of domain controllers that you want.
AWS Microsoft AD distributes the additional domain controllers across the Availability Zones and subnets within the Amazon VPC where your directory is running. AWS deploys the domain controllers, configures them to replicate directory changes, monitors for and repairs any issues, performs daily snapshots, and updates the domain controllers with patches. This reduces the effort and complexity of creating and managing your own domain controllers in the AWS Cloud.
In this blog post, I create an AWS Microsoft AD directory with two domain controllers in each Availability Zone. This ensures that I always have at least two domain controllers operating, even if an entire Availability Zone were to be temporarily unavailable. To accomplish this, first I create an AWS Microsoft AD directory with one domain controller per Availability Zone, and then I deploy one additional domain controller per Availability Zone.
Solution architecture
The following diagram shows how AWS Microsoft AD deploys all the domain controllers in this solution after you complete Steps 1 and 2. In Step 1, AWS Microsoft AD deploys the two required domain controllers across multiple Availability Zones and subnets in an Amazon VPC. In Step 2, AWS Microsoft AD deploys one additional domain controller per Availability Zone and subnet.
Step 1: Create an AWS Microsoft AD directory
First, I create an AWS Microsoft AD directory in an Amazon VPC. I can add domain controllers only after AWS Microsoft AD configures my first two required domain controllers. In my example, my domain name is example.com.
When I create my directory, I must choose the VPC in which to deploy my directory (as shown in the following screenshot). Optionally, I can choose the subnets in which to deploy my domain controllers, and AWS Microsoft AD ensures I select subnets from different Availability Zones. In this case, I have no subnet preference, so I choose No Preference from the Subnets drop-down list. In this configuration, AWS Microsoft AD selects subnets from two different Availability Zones to deploy the directory.
I then choose Next Step to review my configuration, and then choose Create Microsoft AD. It takes approximately 40 minutes for my domain controllers to be created. I can check the status from the AWS Directory Service console, and when the status is Active, I can add my two additional domain controllers to the directory.
Step 2: Deploy two more domain controllers in the directory
Now that I have created an AWS Microsoft AD directory and it is active, I can deploy two additional domain controllers in the directory. AWS Microsoft AD enables me to add domain controllers through the Directory Service console or API. In this post, I use the console.
To deploy two more domain controllers in the directory:
I open the AWS Management Console, choose Directory Service, and then choose the Microsoft AD Directory ID. In my example, my recently created directory is

example.com

, as shown in the following screenshot.
I choose the Domain controllers tab next. Here I can see the two domain controllers that AWS Microsoft AD created for me in Step 1. It also shows the Availability Zones and subnets in which AWS Microsoft AD deployed the domain controllers.
I then choose Modify on the Domain controllers tab. I specify the total number of domain controllers I want by choosing the subtract and add buttons. In my example, I want four domain controllers in total for my directory.
I choose Apply. AWS Microsoft AD deploys the two additional domain controllers and distributes them evenly across the Availability Zones and subnets in my Amazon VPC. Within a few seconds, I can see the Availability Zones and subnets in which AWS Microsoft AD deployed my two additional domain controllers with a status of Creating (see the following screenshot). While AWS Microsoft AD deploys the additional domain controllers, my directory continues to operate by using the active domain controllers—with no disruption of service.

When AWS Microsoft AD completes the deployment steps, all domain controllers are in Active status and available for use by my applications. As a result, I have improved the redundancy and performance of my directory.
Note: After deploying additional domain controllers, I can reduce the number of domain controllers by repeating the modification steps with a lower number of total domain controllers. Unless a directory is deleted, AWS Microsoft AD does not allow fewer than two domain controllers per directory in order to deliver fault tolerance and high availability.
Summary
In this blog post, I demonstrated how to deploy additional domain controllers in your AWS Microsoft AD directory. By adding domain controllers, you increase the redundancy and performance of your directory, which makes it easier for you to migrate and run mission-critical Active Directory–integrated workloads in the AWS Cloud without having to deploy and maintain your own AD infrastructure.
To learn more about AWS Directory Service, see the AWS Directory Service home page. If you have questions, post them on the Directory Service forum.
– Peter
Post Syndicated from Bruce Schneier original https://www.schneier.com/blog/archives/2017/06/healthcare_indu.html
New US government report: "Report on Improving Cybersecurity in the Health Care Industry." It's pretty scathing, but nothing in it will surprise regular readers of this blog.
It's worth reading the executive summary, and then skimming the recommendations. Recommendations are in six areas.
The Task Force identified six high-level imperatives by which to organize its recommendations and action items. The imperatives are:

Define and streamline leadership, governance, and expectations for health care industry cybersecurity.
Increase the security and resilience of medical devices and health IT.
Develop the health care workforce capacity necessary to prioritize and ensure cybersecurity awareness and technical capabilities.
Increase health care industry readiness through improved cybersecurity awareness and education.
Identify mechanisms to protect research and development efforts and intellectual property from attacks or exposure.
Improve information sharing of industry threats, weaknesses, and mitigations.
News article.
Slashdot thread.
Post Syndicated from Robert Graham original http://blog.erratasec.com/2017/05/some-notes-on-trumps-cybersecurity.html
President Trump has finally signed an executive order on "cybersecurity". The first draft during his first weeks in power were hilariously ignorant. The current draft, though, is pretty reasonable as such things go. I'm just reading the plain language of the draft as a cybersecurity expert, picking out the bits that interest me. In reality, there's probably all sorts of politics in the background that I'm missing, so I may be wildly off-base.
Holding managers accountable
This is a great idea in theory. But government heads are rarely accountable for anything, so it's hard to see if they'll have the nerve to implement this in practice. When the next breech happens, we'll see if anybody gets fired.
"antiquated and difficult to defend Information Technology"
The government uses laughably old computers sometimes. Forces in government wants to upgrade them. This won't work. Instead of replacing old computers, the budget will simply be used to add new computers. The old computers will still stick around.
"Legacy" is a problem that money can't solve. Programmers know how to build small things, but not big things. Everything starts out small, then becomes big gradually over time through constant small additions. What you have now is big legacy systems. Attempts to replace a big system with a built-from-scratch big system will fail, because engineers don't know how to build big systems. This will suck down any amount of budget you have with failed multi-million dollar projects.
It's not the antiquated systems that are usually the problem, but more modern systems. Antiquated systems can usually be protected by simply sticking a firewall or proxy in front of them.
"address immediate unmet budgetary needs necessary to manage risk"
Nobody cares about cybersecurity. Instead, it's a thing people exploit in order to increase their budget. Instead of doing the best security with the budget they have, they insist they can't secure the network without more money.
An alternate way to address gaps in cybersecurity is instead to do less. Reduce exposure to the web, provide fewer services, reduce functionality of desktop computers, and so on. Insisting that more money is the only way to address unmet needs is the strategy of the incompetent.
Use the NIST framework
Probably the biggest thing in the EO is that it forces everyone to use the NIST cybersecurity framework.
The NIST Framework simply documents all the things that organizations commonly do to secure themselves, such run intrusion-detection systems or impose rules for good passwords.
There are two problems with the NIST Framework. The first is that no organization does all the things listed. The second is that many organizations don't do the things well.
Password rules are a good example. Organizations typically had bad rules, such as frequent changes and complexity standards. So the NIST Framework documented them. But cybersecurity experts have long opposed those complex rules, so have been fighting NIST on them.
Another good example is intrusion-detection. These days, I scan the entire Internet, setting off everyone's intrusion-detection systems. I can see first hand that they are doing intrusion-detection wrong. But the NIST Framework recommends they do it, because many organizations do it, but the NIST Framework doesn't demand they do it well.
When this EO forces everyone to follow the NIST Framework, then, it's likely just going to increase the amount of money spent on cybersecurity without increasing effectiveness. That's not necessarily a bad thing: while probably ineffective or counterproductive in the short run, there might be long-term benefit aligning everyone to thinking about the problem the same way.
Note that "following" the NIST Framework doesn't mean "doing" everything. Instead, it means documented how you do everything, a reason why you aren't doing anything, or (most often) your plan to eventually do the thing.
preference for shared IT services for email, cloud, and cybersecurity
Different departments are hostile toward each other, with each doing things their own way. Obviously, the thinking goes, that if more departments shared resources, they could cut costs with economies of scale. Also obviously, it'll stop the many home-grown wrong solutions that individual departments come up with.
In other words, there should be a single government GMail-type service that does e-mail both securely and reliably.
But it won't turn out this way. Government does not have "economies of scale" but "incompetence at scale". It means a single GMail-like service that is expensive, unreliable, and in the end, probably insecure. It means we can look forward to government breaches that instead of affecting one department affecting all departments.
Yes, you can point to individual organizations that do things poorly, but what you are ignoring is the organizations that do it well. When you make them all share a solution, it's going to be the average of all these things — meaning those who do something well are going to move to a worse solution.
I suppose this was inserted in there so that big government cybersecurity companies can now walk into agencies, point to where they are deficient on the NIST Framework, and say "sign here to do this with our shared cybersecurity service".
"identify authorities and capabilities that agencies could employ to support the cybersecurity efforts of critical infrastructure entities"
What this means is "how can we help secure the power grid?".
What it means in practice is that fiasco in the Vermont power grid. The DHS produced a report containing IoCs ("indicators of compromise") of Russian hackers in the DNC hack. Among the things it identified was that the hackers used Yahoo! email. They pushed these IoCs out as signatures in their "Einstein" intrusion-detection system located at many power grid locations. The next person that logged into their Yahoo! email was then flagged as a Russian hacker, causing all sorts of hilarity to ensue, such as still uncorrected
stories
by the Washington Post how the Russians hacked our power-grid.
The upshot is that federal government help is also going to include much government hindrance. They really are this stupid sometimes and there is no way to fix this stupid. (Seriously, the DHS still insists it did the right thing pushing out the Yahoo IoCs).
Resilience Against Botnets and Other Automated, Distributed Threats
The government wants to address botnets because it's just the sort of problem they love, mass outages across the entire Internet caused by a million machines.
But frankly, botnets don't even make the top 10 list of problems they should be addressing. Number #1 is clearly "phishing" — you know, the attack that's been getting into the DNC and Podesta e-mails, influencing the election. You know, the attack that Gizmodo recently showed the Trump administration is partially vulnerable to. You know, the attack that most people blame as what probably led to that huge OPM hack. Replace the entire Executive Order with "stop phishing", and you'd go further fixing federal government security.
But solving phishing is tough. To begin with, it requires a rethink how the government does email, and how how desktop systems should be managed. So the government avoids complex problems it can't understand to focus on the simple things it can — botnets.
Dealing with "prolonged power outage associated with a significant cyber incident"
The government has had the hots for this since 2001, even though there's really been no attack on the American grid. After the Russian attacks against the Ukraine power grid, the issue is heating up.
Nation-wide attacks aren't really a threat, yet, in America. We have 10,000 different companies involved with different systems throughout the country. Trying to hack them all at once is unlikely. What's funny is that it's the government's attempts to standardize everything that's likely to be our downfall, such as sticking Einstein sensors everywhere.
What they should be doing is instead of trying to make the grid unhackable, they should be trying to lessen the reliance upon the grid. They should be encouraging things like Tesla PowerWalls, solar panels on roofs, backup generators, and so on. Indeed, rather than industrial system blackout, industry backup power generation should be considered as a source of grid backup. Factories and even ships were used to supplant the electric power grid in Japan after the 2011 tsunami, for example. The less we rely on the grid, the less a blackout will hurt us.
"cybersecurity risks facing the defense industrial base, including its supply chain"
So "supply chain" cybersecurity is increasingly becoming a thing. Almost anything electronic comes with millions of lines of code, silicon chips, and other things that affect the security of the system. In this context, they may be worried about intentional subversion of systems, such as that recent article worried about Kaspersky anti-virus in government systems. However, the bigger concern is the zillions of accidental vulnerabilities waiting to be discovered. It's impractical for a vendor to secure a product, because it's built from so many components the vendor doesn't understand.
"strategic options for deterring adversaries and better protecting the American people from cyber threats"
Deterrence is a funny word.
Rumor has it that we forced China to backoff on hacking by impressing them with our own hacking ability, such as reaching into China and blowing stuff up. This works because the Chinese governments remains in power because things are going well in China. If there's a hiccup in economic growth, there will be mass actions against the government.
But for our other cyber adversaries (Russian, Iran, North Korea), things already suck in their countries. It's hard to see how we can make things worse by hacking them. They also have a strangle hold on the media, so hacking in and publicizing their leader's weird sex fetishes and offshore accounts isn't going to work either.
Also, deterrence relies upon "attribution", which is hard. While news stories claim last year's expulsion of Russian diplomats was due to election hacking, that wasn't the stated reason. Instead, the claimed reason was Russia's interference with diplomats in Europe, such as breaking into diplomat's homes and pooping on their dining room table. We know it's them when they are brazen (as was the case with Chinese hacking), but other hacks are harder to attribute.
Deterrence of nation states ignores the reality that much of the hacking against our government comes from non-state actors. It's not clear how much of all this Russian hacking is actually directed by the government. Deterrence polices may be better directed at individuals, such as the recent arrest of a Russian hacker while they were traveling in Spain. We can't get Russian or Chinese hackers in their own countries, so we have to wait until they leave.
Anyway, "deterrence" is one of those real-world concepts that hard to shoe-horn into a cyber ("cyber-deterrence") equivalent. It encourages lots of bad thinking, such as export controls on "cyber-weapons" to deter foreign countries from using them.
"educate and train the American cybersecurity workforce of the future"
The problem isn't that we lack CISSPs. Such blanket certifications devalue the technical expertise of the real experts. The solution is to empower the technical experts we already have.
In other words, mandate that whoever is the "cyberczar" is a technical expert, like how the Surgeon General must be a medical expert, or how an economic adviser must be an economic expert. For over 15 years, we've had a parade of non-technical people named "cyberczar" who haven't been experts.
Once you tell people technical expertise is valued, then by nature more students will become technical experts.
BTW, the best technical experts are software engineers and sysadmins. The best cybersecurity for Windows is already built into Windows, whose sysadmins need to be empowered to use those solutions. Instead, they are often overridden by a clueless cybersecurity consultant who insists on making the organization buy a third-party product instead that does a poorer job. We need more technical expertise in our organizations, sure, but not necessarily more cybersecurity professionals.
Conclusion

This is really a government document, and government people will be able to explain it better than I. These are just how I see it as a technical-expert who is a government-outsider.
My guess is the most lasting consequential thing will be making everyone following the NIST Framework, and the rest will just be a lot of aspirational stuff that'll be ignored.
Post Syndicated from Chris Gile original https://aws.amazon.com/blogs/security/new-whitepaper-aligning-to-the-nist-cybersecurity-framework-in-the-aws-cloud/
Today, we released the Aligning to the NIST Cybersecurity Framework in the AWS Cloud whitepaper. Both public and commercial sector organizations can use this whitepaper to assess the AWS environment against the National Institute of Standards and Technology (NIST) Cybersecurity Framework (CSF) and improve the security measures they implement and operate (also known as security in the cloud). The whitepaper also provides a third-party auditor letter attesting to the AWS Cloud offering's conformance to NIST CSF risk management practices (also known as security of the cloud), allowing organizations to properly protect their data across AWS.
In February 2014, NIST published the Framework for Improving Critical Infrastructure Cybersecurity in response to Presidential Executive Order 13636, "Improving Critical Infrastructure Cybersecurity," which called for the development of a voluntary framework to help organizations improve the cybersecurity, risk management, and resilience of their systems. The Cybersecurity Enhancement Act of 2014 reinforced the legitimacy and authority of the NIST CSF by codifying it and its voluntary adoption into law, and federal agency Federal Information Security Modernization Act (FISMA) reporting metrics now align to the NIST CSF. Though it is intended for adoption by the critical infrastructure sector, the foundational set of security disciplines in the NIST CSF has been endorsed by government and industry as a recommended baseline for use by any organization, regardless of its sector or size.
We recognize the additional level of effort an organization has to expend for each new security assurance framework it implements. To reduce that burden, we provide a detailed breakout of AWS Cloud offerings and associated customer and AWS responsibilities to facilitate alignment with the NIST CSF. Organizations ranging from federal and state agencies to regulated entities to large enterprises can use this whitepaper as a guide for implementing AWS solutions to achieve the risk management outcomes in the NIST CSF.
Security, compliance, and customer data protection are our top priorities, and we will continue to provide the resources and services for you to meet your desired outcomes while integrating security best practices in the AWS environment. When you use AWS solutions, you can be confident that we protect your data with a level of assurance that meets, if not exceeds, your requirements and needs, and gives you the resources to secure your AWS environment. To request support for implementing the NIST CSF in your organization by using AWS services, contact your AWS account manager.
– Chris Gile, Senior Manager, Security Assurance
Post Syndicated from Bruce Schneier original https://www.schneier.com/blog/archives/2017/03/buzzword_watch_.html
Summer Fowler at CMU has invented a new word: prosilience:
I propose that we build operationally PROSILIENT organizations. If operational resilience, as we like to say, is risk management "all grown up," then prosilience is resilience with consciousness of environment, self-awareness, and the capacity to evolve. It is not about being able to operate through disruption, it is about anticipating disruption and adapting before it even occurs–a proactive version of resilience. Nascent prosilient capabilities include exercises (tabletop or technical) that simulate how organizations would respond to a scenario. The goal, however, is to automate, expand, and perform continuous exercises based on real-world indicators rather than on scenarios.
I have long been a big fan of resilience as a security concept, and the property we should be aiming for. I'm not sure prosilience buys me anything new, but this is my first encounter with this new buzzword. It would certainly make for a best-selling business-book title.
Post Syndicated from Lennart Poettering original http://0pointer.net/blog/first-round-of-systemdconf-2015-sponsors.html
First Round of systemd.conf 2015 Sponsors
We are happy to announce the first round of systemd.conf
2015 sponsors!
Our first Gold sponsor is CoreOS!
CoreOS develops software for modern infrastructure that delivers a consistent operating environment for distributed applications. CoreOS's commercial offering, Tectonic, is an enterprise-ready platform that combines Kubernetes and the CoreOS stack to run Linux containers. In addition CoreOS is the creator and maintainer of open source projects such as CoreOS Linux, etcd, fleet, flannel and rkt. The strategies and architectures that influence CoreOS allow companies like Google, Facebook and Twitter to run their services at scale with high resilience. Learn more about CoreOS here https://coreos.com/, Tectonic here, https://tectonic.com/ or follow CoreOS on Twitter @coreoslinux.
A Silver sponsor is Codethink:
Codethink is a software services consultancy, focusing on engineering reliable systems for long-term deployment with open source technologies.
A Bronze sponsor is Pantheon:
Pantheon is a platform for professional website development, testing, and deployment. Supporting Drupal and WordPress, Pantheon runs over 100,000 websites for the world's top brands, universities, and media organizations on top of over a million containers.
A Bronze sponsor is Pengutronix:
Pengutronix provides consulting, training and development services for Embedded Linux to customers from the industry. The Kernel Team ports Linux to customer hardware and has more than 3100 patches in the official mainline kernel. In addition to lowlevel ports, the Pengutronix Application Team is responsible for board support packages based on PTXdist or Yocto and deals with system integration (this is where systemd plays an important role). The Graphics Team works on accelerated multimedia tasks, based on the Linux kernel, GStreamer, Qt and web technologies.
We'd like to thank our sponsors for their support! Without sponsors our conference would not be possible!
We'll shortly announce our second round of sponsors, please stay tuned!
If you'd like to join the ranks of systemd.conf 2015 sponsors, please have a look at our Becoming a Sponsor page!
Reminder! The systemd.conf 2015 Call for Presentations ends on monday, August 31st! Please make sure to submit your proposals on the CfP page until then!
Also, don't forget to register for the conference! Only a limited number of
registrations are available due to space constraints!
Register here!.
For further details about systemd.conf consult the conference website.
The collective thoughts of the interwebz
By continuing to use the site, you agree to the use of cookies. more information
The cookie settings on this website are set to "allow cookies" to give you the best browsing experience possible. If you continue to use this website without changing your cookie settings or you click "Accept" below then you are consenting to this.