Post Syndicated from Sindhu Chandra original https://aws.amazon.com/blogs/big-data/top-amazon-quicksight-features-launched-in-q2-2022/
Amazon QuickSight is a serverless, cloud-based business intelligence (BI) service that brings data insights to your teams and end-users through machine learning (ML)-powered dashboards and data visualizations, which can be accessed via QuickSight or embedded in apps and portals that your users access. This post shares the top QuickSight features and updates launched in Q2 2022 categorized into embedding, Amazon QuickSight Q, BI, and admin features.
Embedding
QuickSight offers a new embedding feature:
QuickSight Q
You can take advantage of the following updates in Q: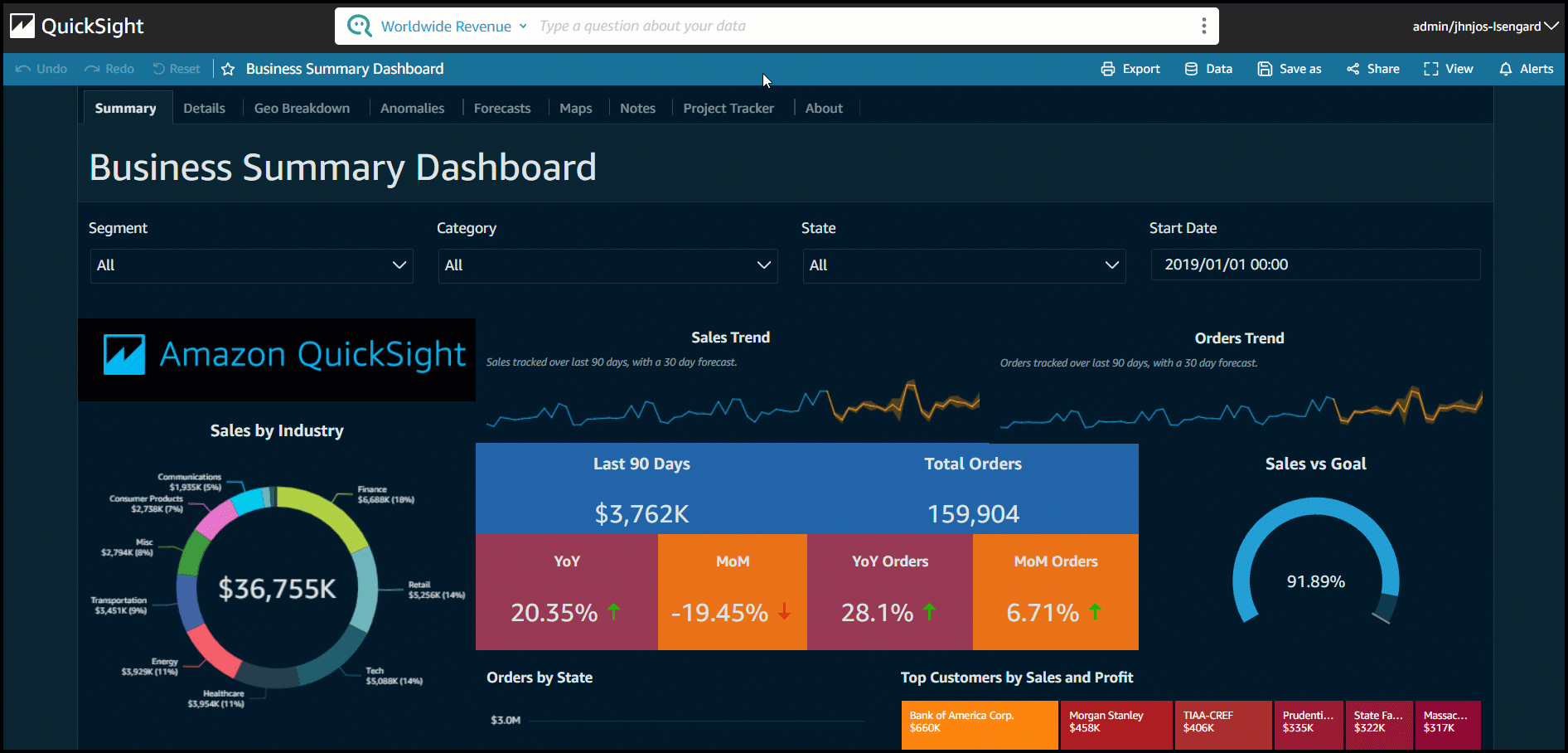 Business intelligence
QuickSight now offers the following BI features:
Admin
QuickSight offers the following new admin features:
Conclusion
QuickSight serves millions of dashboard views weekly, enabling data-driven decision-making in organizations of all sizes, including customers like the NFL, 3M, Accenture, and more.
To stay up to date on all things new with QuickSight, visit What's New with Analytics!
---
About the Author
Sindhu Chandra is a Senior Product Marketing Manager for Amazon QuickSight, AWS' cloud-native, business intelligence (BI) service that delivers easy-to-understand insights to anyone, wherever they are.